HFC Designer I
Greenwood Village, Colorado
Imagination and collaboration put Spectrum at the forefront of technology, connecting more people in more places. Designers lead the way, designing complex 3D structures to support our growing network, increase capabilities, and enable seamless, satisfying user experiences. Coming from a range of backgrounds and skill levels, what our designers share is experience with Computer Aided Design or spatial/GIS software. We offer opportunities for significant industry-specific learning and career growth. With structured classes and mentorship built into training, this isn't just a stepping stone; it's your first move toward a long and rewarding design career with Spectrum.
Full Time
Job Level: Entry to Mid
Career Progression
Success Profile
What makes a successful designer at Spectrum?
Check out the top traits we're looking for and see if you have the right mix.
Addtional Traits
Analytical
Creative
Detail-Oriented
Problem Solver
Results-Driven
Self-Starter
Quote
As an HFC designer at Spectrum I'm part a strong team. The environment is very positive and leadership puts you in a position to succeed. My coworkers are always willing to lend a helping hand when I have issues, and we all root for one another to succeed. Technologies are constantly changing, so the work is always challenging and engaging. People here make sure we're providing our customers with high-quality, industry-leading products and services. I plan on getting better and growing in my role as a HFC designer and ultimately assume a leadership role.

– Matthew, Designer III
I came here attracted to the challenge of taking my career to the next level and receiving a more comprehensive benefit package. What I found was the greatest group of individuals I have ever had the pleasure to work with. Leadership has a desire to work with us as a team and find solutions to our needs. The group structure gives clear direction as to what's expected. The company makes efforts to improve the customer experience while also providing its teams with the tools we need to achieve those goals. My goal is to remain helpful and productive for my team. As long as I can contribute, I would stay here until I retire.

– Michael, Designer III
Trending
THIS IS SPECTRUM

Learn about our 98,000 employees, products and services, and advertising solutions offered to 28 million customers in 41 states.
Rewards
Spectrum wants to help you get more out of life and take care of things outside the office to make life a little easier. We provide:
Tuition Reimbursement

Earn your degree with our education assistance tuition reimbursement program available to all eligible associates.

401(k) Retirement Savings

We provide a 100% match for every dollar you contribute, up to 6% of your eligible pay.

Health Benefits

Medical, prescription, dental, and vision insurance options.

Career Progression

Advancement is a real and achievable goal.

Paid Time Off

Paid holidays, personal days, vacation, and sick days.

Paid Training

We support education for professional growth and certification
Responsibilities
Date posted 11/09/2019
Requisition Number: 245067BR
Location: United States - Colorado - Greenwood Village
Area of Interest: Design, Engineering, Field Operations
Position Type: Full Time
Who are you?
Whether in production drafting or in data operations, you'rededicated to your course of study and look forward to a career that develops with your understanding. You value progression and are eager to advance your skills. Being familiar with design and digitizing standards, you're excited to start building out our innovative and cost-effective broadband systems. You're comfortable thinking in multiple dimensions to create accurate engineering schematics and design drawings to facilitate data transfer. Whether on independent projects or interdepartmental and cross-functional collaborations, y
our careful deliberation and attention
to detail are essential.
What is the HFC Designer role?
We maintain detailed engineering and design drawing files and schematics using Computer Aided Design (CAD) and other spatial or Geographic Information System
(
GIS) software platforms
(Bentley, Spatial, AutoCAD, Smallworld). We're building HFC broadband plant to support
existing and new customers both commercial and residential. Your
technical understanding helps ensure submissions are complete, accurate within functional specifications and standards frameworks, and properly documented while maintaining design standards and timelines based on SOWs.Maintaining records and reports, processing invoices, documenting and digitizing construction as-builds for project reconciliation: it's all in your wheelhouse. This includes assignment scheduling, workflow, and weekly production reports in addition to maintaining the digital plotter, engineering copier/scanner, and other departmental equipment.
You'll source strand and design maps, BOMs, charts, graphs, and sketches of vertical details.
These are the tools of your trade, and you use them to simplify, enhance, and support a quality user experience.
It's about learning and growing
Our drafters come from diverse industries and skills levels, but the common denominator is CAD. We focus on the systems and programs. Our online learning modules provide you a foundation in the cable industry. You'll learn in the context of the company framework and industry specs and standards. There's classroom learning on platforms and procedures in addition to partnerships with more experienced designers who understand and can explain region-specific challenges. We want you to have everything you need to succeed.
With a deliberate path to success
Promotion is a very real and achievable goal. If your background is drafting or technical school training, this is an opportunity to expand your knowledge in a progressive career path. There's a clear career progression for designers, starting with coaxial design, then progressing into fiber design and drafting. Grow your knowledge of industry standards and company-specific infrastructure while, applying different complexities of design. Hone your craft and watch your drafts come to life as part of our expansive network.
What's required to get started?
The minimum requirements for the Designer in the drafting role are:
Basic knowledge of CAD/Spatial applications such as MicroStation/BentleyComms, Spatial, AutoCAD and/or Smallworld design and digitizing software programs

Ability to handle and prioritize multiple projects at one time with accuracy

Working knowledge of MS Office, including Excel, Word, and PowerPoint
Education
High School Diploma or equivalent education and experience
Algebra or advanced math with demonstrated analytical ability preferred
Related Work Experience
One year of design/drafting experience or coursework preferred
#LI-FO
The Spectrum brands (including Spectrum Networks, Spectrum Enterprise and Spectrum Reach) are powered and innovated by Charter Communications. Charter Communications reaffirms its commitment to providing equal opportunities for employment and advancement to qualified employees and applicants. Individuals will be considered for positions for which they meet the minimum qualifications and are able to perform without regard to race, color, gender, age, religion, disability, national origin, veteran status, sexual orientation, gender identity, or any other basis protected by federal, state or local laws.
FCC Unit: 13541
Business Unit: Field Operations
Apply Now
Apply Later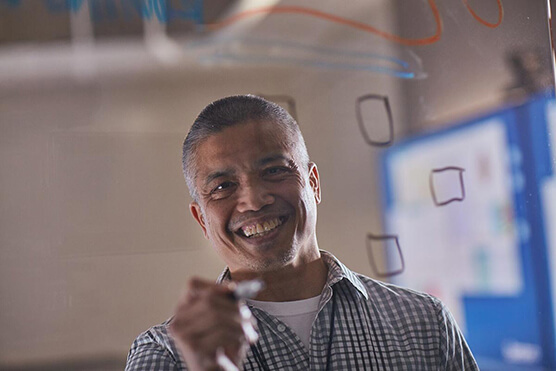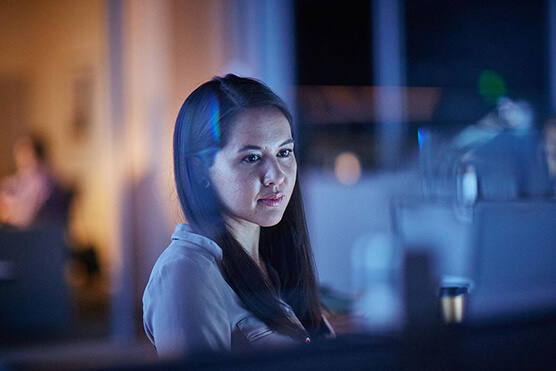 Connect with us
Stay in the loop about everything that's going on at Spectrum. Get information about local openings and hiring events delivered right to your inbox. You can even upload your resume so we can match you with new opportunities.