Advanced Video Engineer IV - Core Video
Greenwood Village, Colorado
Spectrum's growth and success in the ever-evolving technological landscape are built on the sophisticated innovations and service reliability our Network Operations groups provide. Video Operations cultivates our dynamic video ecosystem, ensuring smooth transitions from source to satellite to screen. Working groups are dedicated to creating and harnessing cutting-edge streaming and data technologies to smooth and improve the user experience. We engineer complex architecture, offering technical troubleshooting and market support for all of our video products, including hardware, software and related infrastructure.
Full Time
Job Level: Entry to Senior
Travel: Occasional
Success Profile
What makes you successful in Video Operations?
Check out our top traits to see if you have the right mix.
Analytical
Problem Solving
Detail Oriented
Flexible
Leadership
Team Player
Job Function
Date posted 10/27/2019
Requisition Number: 248738BR
Location: United States - Colorado - Greenwood Village
Area of Interest: Engineering, Network Operations, Systems Engineer, Video Operations
Position Type: Full Time
JOB SCOPE
Responsible for engineering activities that maintain and enhance the company's video encoding (Linear and STVA/OTT) systems. This a multi-tier design/development & support role that interacts with Video Product & Video Operations Teams, CPE manufacturers, and Supply Chain to provide video solutions. The role is responsible for setting the technical architecture and development direction across a set of internal business applications, leading cross functional technical development teams, delivering business critical projects while maintaining high morale, managing the operational activities in an efficient and professional manner and ensuring all team targets are met as advised by Video Operations leadership.
DUTIES AND RESPONSIBILITIES
Responsible for engineering activities that maintain and enhance the company's video encoding (Linear and STVA/OTT) systems
Basic configuration and support of advanced video equipment (e.g. VOD, controllers, multiplexing, digital transport, and edge QAM)
Responsible for setting the technical architecture and development direction across a set of internal business applications, leading cross functional technical development teams, delivering business critical projects.
Work with Engineering to design and test system designs
Develop, design and implement electronic systems including audio, video and other multimedia equipment.
Work with the field on the implementation of video network related projects.
Work with vendors and Engineering to resolve issues and design flaws.
Perform detailed problem diagnosis, track and update problems in trouble ticketing system
Develop problem resolution procedures required to meet serviceability requirements
Actively and consistently support all efforts to simplify and enhance the customer experience
BASIC / MINIMUM QUALIFICATIONS
Bachelor's degree in Computer Science, Engineering or related field, and/or equivalent work experience
Minimum six (6) years network engineering experience
Minimum four (4) years of experience working within an MSO environment
Minimum four (4) years of video operations and video signal acquisition experience
Minimum four (4) years of project management experience
ADDITIONAL JOB REQUIREMENTS
Experience with Video encoding, transcoding/encoding, multiplexing, and modulation and acquisition, using such equipment as: MediaKind AVP2 & 4K, Muse, SPR & C2, Harmonic Prostream, Ion, Electra X2, 8K and XOS, Ateme Titan, Imagine Selenio and Selenio Flex, RGB VSG, Cisco DCMs, Arris CAP/DM6400 Cherry Pickers, BMRs, BNPs, APEX1k-3k, IRDs and common cable CPE
Advanced knowledge of Video Compression: MPEG-2, MPEG-4, H264, HEVC, J2K, etc.
Advanced knowledge of Audio Compression: Dolby AC3, Dolby Digital Plus, AAC, etc.
Knowledge of IGMP, IP multicast, API, (BASH), VOD, IPTV, cloud encoding, packaging for live streaming (HLS).
Integrates communication architectures, topologies, hardware, software, transmission and signaling links and protocols into complete network configurations.
Understanding of IP networking, TCP/IP protocols, Routing and Switching
Experience with network and element management systems, Arris (DAC) and/or CISCO (DNCS) video delivery systems
Experience in managing optical transport platforms service gateways (i.e. Cisco ONS, Infinera DTN / DTNx / Flex, Ciena).
Solid knowledge of related industry specifications and standards IEEE, ANSI, Physical Media (Multimode Fiber, Singlemode Fiber, UTP, etc.), bridging, switching, routing, Ethernet and transport technologies and protocols
Ability to work with and lead cross functional teams including Product, Operations, IT, Care, etc.
Ability to self-manage time and priorities in a fast-paced work environment
PREFERRED QUALIFICATIONS
Industry and vendor specific certifications and training (NCTI, SCTE, BCT/E
The Spectrum brands (including Spectrum Networks, Spectrum Enterprise and Spectrum Reach) are powered and innovated by Charter Communications. Charter Communications reaffirms its commitment to providing equal opportunities for employment and advancement to qualified employees and applicants. Individuals will be considered for positions for which they meet the minimum qualifications and are able to perform without regard to race, color, gender, age, religion, disability, national origin, veteran status, sexual orientation, gender identity, or any other basis protected by federal, state or local laws.
FCC Unit: 13541
Business Unit: Network Operations
Apply Now
Apply Later
Quote
I have always been intrigued with video and how it works, from the satellite to the customer's home. It's also really exciting to be a part of team that is working on the future of the internet and TV. Our teams at Spectrum come from a variety of different backgrounds, with people from all over the world. We get the opportunity to learn and work with some of the most talented people in their field.

Brandon, Director, Video Operations
I've been in my role on the Video Operations team since joining Spectrum 3.5 years ago. My role is to ensure that, when our customers watch our video content, it is available when they want it, where they want it, and how they want it. Our employees have unique skillsets and points of view, which makes for great collaboration and leveraging of top talent. The company fosters an environment of success and progression. We have the tools in place to help everyone succeed.

John, Sr. Director, Video Operations
Trending
THIS IS SPECTRUM

Learn about our 98,000 employees, products and services, and advertising solutions offered to 28 million customers in 41 states.

OPPORTUNITY AND INNOVATION

Find a career in advanced technology here.
Rewards
Health Benefits

Medical, prescription drug, dental, and vision plans available.

Paid Time Off

Paid vacation, sick and personal time, and holidays.

401(k) Retirement Savings

We provide a 100% match for every dollar you contribute, up to 6% of your eligible pay.

Education Assistance

We support continuing education for personal and professional growth.

Career Progression

Advancement is a very real and achievable goal.

Training and Certification

Sponsored courses help enhance your skills.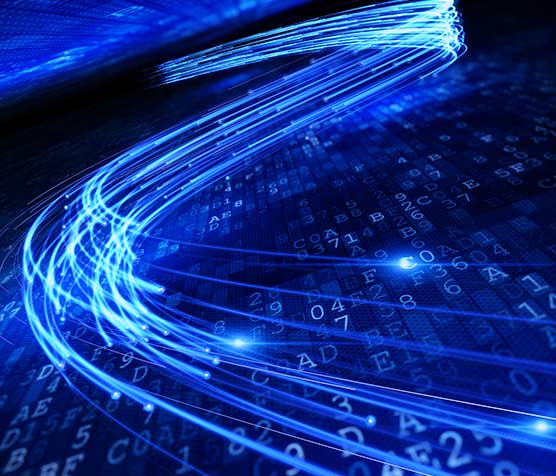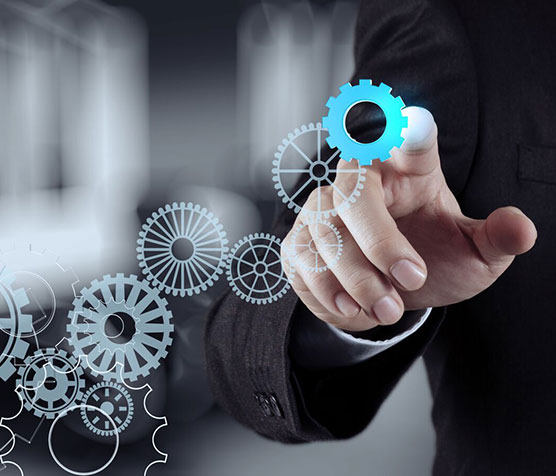 Connect with us
Stay in the loop about everything that's going on at Spectrum. Get information about local openings and hiring events delivered right to your inbox. You can even upload your resume so we can match you with new opportunities.