Systems Engineer IV - Video Tools & Automation
Greenwood Village, Colorado
Spectrum's growth and success in the ever-evolving technological landscape are built on the sophisticated innovations and service reliability our Network Operations groups provide. Video Operations cultivates our dynamic video ecosystem, ensuring smooth transitions from source to satellite to screen. Working groups are dedicated to creating and harnessing cutting-edge streaming and data technologies to smooth and improve the user experience. We engineer complex architecture, offering technical troubleshooting and market support for all of our video products, including hardware, software and related infrastructure.
Full Time
Job Level: Entry to Senior
Travel: Occasional
Success Profile
What makes you successful in Video Operations?
Check out our top traits to see if you have the right mix.
Analytical
Problem Solving
Detail Oriented
Flexible
Leadership
Team Player
Job Function
Date posted 11/17/2019
Requisition Number: 250660BR
Location: United States - Colorado - Greenwood Village
Area of Interest: Engineering, Network Operations, Software Engineering, Systems Engineer, Video Operations
Position Type: Full Time
JOB SCOPE
The System Engineer IV will lead in the planning, design, development, implementation, and execution of innovative application and platform solutions related to security, service delivery, datacenter and service desk management, OSS, and BSS systems. Drives identification and adoption of best in class operational practices and procedures across a multidimensional, high complexity back office space for business as usual tasks, deployment, incident management, monitoring and detection, capacity planning, forecasting, resiliency, hardening, and DR/HA. Designs and establishes corporate operational playbooks, standard operating procedures, develops and implements platform enhancements and makes recommendations for improvements. Leads implementation of approved application and data center architecture and designs and security solutions.
DUTIES AND RESPONSIBILITIES
Work in an agile environment utilizing agile methodology on a daily basis
Development using a variety of languages which may include JavaScript, Ruby, Java, Scala, Python, Hive, Spark, node.js, shell scripting
Design, develop, and implement complex reports and analytics
Interact with various stakeholders to understand their business needs, communicate project status and develop relationships to ensure satisfaction
Expertly use tools and analytics to provide insight and make recommendations
Write and review pull requests in Git
Leverage various data and technology resources to augment analysis
Use advanced data and coding techniques to provide concise and compelling summary of analysis findings in reports and presentations
Participate in visualization design and deployment review sessions to ensure all technical and functional requirements have been met
Maintain accurate documentation of reporting processes and monitor and resolve any failures
Provide ad-hoc analysis to address specific business questions from stakeholder groups
Participate in visualization design and deployment review sessions to ensure all technical and functional requirements have been met
Mentor and lead junior developers in both design and technology
Maintain and support the existing tool databases
BASIC / MINIMUM QUALIFICATIONS
Bachelor's degree in Computer Science, Engineering or related field, and/or equivalent work experience.
Minimum six (6) year of experience in software engineering and object-oriented design principles.
Minimum three (3) year of experience with Git.
Minimum four (4) year of experience with at least one of the following; ruby, node.js, JavaScript and shell scripting
ADDITIONAL JOB QUALIFICATIONS
Hands on development experience and expertise in multiple systems that support video delivery. Examples include encoding, encryption, transport, packaging, QAMs, OSS, etc.
Strong experience in architecting large software systems
Strong experience in the operational nature of a deployed software system
Proficiency with code repositories, development frameworks, programming languages such as Ruby, Go and Python.
Expertise with database development (Mongo, Postgres, etc.)
Expertise working with Big Data, Data Warehousing, SRE and Dev Ops
Understanding of RESTful design principals
Aptitude to flourish handling multiple tasks, workload, changing priorities and tight deadlines
Ability to assess a problem and determine an effective course of action with sustainable solutions
PREFERRED QUALIFICATIONS
Technical understanding of linear and IP video delivery systems
Experience with database administration/Big Data/Data Warehousing (Hadoop, Oracle DB, etc.)
The Spectrum brands (including Spectrum Networks, Spectrum Enterprise and Spectrum Reach) are powered and innovated by Charter Communications. Charter Communications reaffirms its commitment to providing equal opportunities for employment and advancement to qualified employees and applicants. Individuals will be considered for positions for which they meet the minimum qualifications and are able to perform without regard to race, color, gender, age, religion, disability, national origin, veteran status, sexual orientation, gender identity, or any other basis protected by federal, state or local laws.
FCC Unit: 13541
Business Unit: Network Operations
Apply Now
Apply Later
Quote
I have always been intrigued with video and how it works, from the satellite to the customer's home. It's also really exciting to be a part of team that is working on the future of the internet and TV. Our teams at Spectrum come from a variety of different backgrounds, with people from all over the world. We get the opportunity to learn and work with some of the most talented people in their field.

Brandon, Director, Video Operations
I've been in my role on the Video Operations team since joining Spectrum 3.5 years ago. My role is to ensure that, when our customers watch our video content, it is available when they want it, where they want it, and how they want it. Our employees have unique skillsets and points of view, which makes for great collaboration and leveraging of top talent. The company fosters an environment of success and progression. We have the tools in place to help everyone succeed.

John, Sr. Director, Video Operations
Trending
THIS IS SPECTRUM

Learn about our 98,000 employees, products and services, and advertising solutions offered to 28 million customers in 41 states.

OPPORTUNITY AND INNOVATION

Find a career in advanced technology here.
Rewards
Health Benefits

Medical, prescription drug, dental, and vision plans available.

Paid Time Off

Paid vacation, sick and personal time, and holidays.

401(k) Retirement Savings

We provide a 100% match for every dollar you contribute, up to 6% of your eligible pay.

Education Assistance

We support continuing education for personal and professional growth.

Career Progression

Advancement is a very real and achievable goal.

Training and Certification

Sponsored courses help enhance your skills.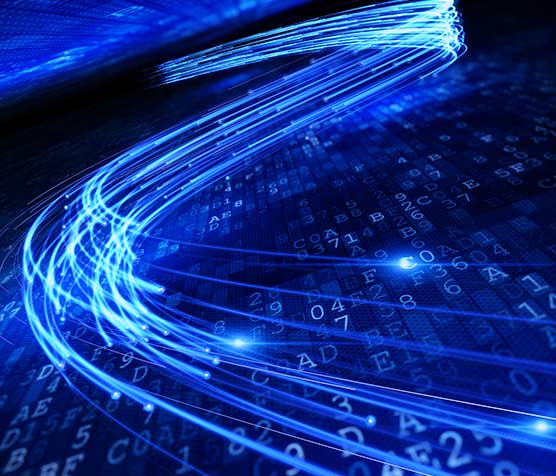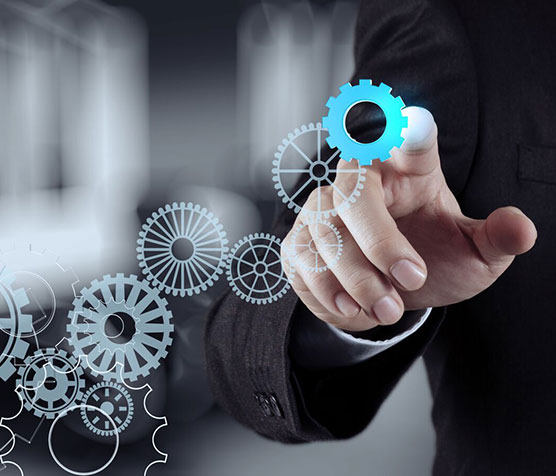 Connect with us
Stay in the loop about everything that's going on at Spectrum. Get information about local openings and hiring events delivered right to your inbox. You can even upload your resume so we can match you with new opportunities.