Systems Engineer IV - Hybrid Infrastructure
Greenwood Village, Colorado
Spectrum's growth and success in the ever-evolving technological landscape are built on the sophisticated innovations and service reliability our Network Operations groups provide. Video Operations cultivates our dynamic video ecosystem, ensuring smooth transitions from source to satellite to screen. Working groups are dedicated to creating and harnessing cutting-edge streaming and data technologies to smooth and improve the user experience. We engineer complex architecture, offering technical troubleshooting and market support for all of our video products, including hardware, software and related infrastructure.
Full Time
Job Level: Entry to Senior
Travel: Occasional
Success Profile
What makes you successful in Video Operations?
Check out our top traits to see if you have the right mix.
Analytical
Problem Solving
Detail Oriented
Flexible
Leadership
Team Player
Job Function
Date posted 10/31/2019
Requisition Number: 252064BR
Location: United States - Colorado - Greenwood Village
Area of Interest: Engineering, Network Operations, Systems Engineer, Video Operations
Position Type: Full Time
JOB SCOPE
Video Operations Engineering Spectrum (VOES) is looking for an expert level Engineer to support a large scale hybrid infrastructure comprising of cloud, local and shared platform services and hardware. The individual must have programming experience as well as system administration experience, too.
DUTIES AND RESPONSIBILITIES
Responsible for specifying, designing, and/or implementing system health, performance monitoring tools, and software management tools for 24x7 environments
Support a large scale hybrid infrastructure comprising of cloud, local and shared platform services and hardware
Troubleshoot common and uncommon problems related to the company's flag ship product, Spectrum Guide
Will work as part of a distributed engineering team
Create automation for operationalizing production environments
BASIC / MINIMUM QUALIFICATIONS
Bachelor's degree in Computer Science, Engineering or related field, and/or equivalent work experience
Minimum of six (6) years of Unix/Linux Administration
Minimum of six (6) years of Engineering work experience
Minimum of six (6) years of MSO experience or equivalent work experience
Minimum of six (6) years of experience in an Object Oriented programming language and/or scripting language
ADDITIONAL JOB QUALIFICATIONS
High level ability to identify and troubleshoot issues in SQL (Enterprise and/or NOSQL database environments (e.g. Oracle, Mongo, Cassandra)
Networking knowledge (OSI network layers, TCP/IP)
SME level Infrastructure knowledge (UCS, VSphere) and experience with virtualization and containerization (e.g., VMware, Virtual Box)
Demonstrate the ability to create detailed documentation describing functionality and understanding of new and existing complex applications.
Knowledge of choosing the appropriate lifecycle and the planning, monitoring and control of the systems engineering process
SME level ability to automate deployment and test/validation workflows
Expert knowledge in using ticketing and software tools to support the current operations, such as Visio.
Highly skilled Cloud experience, preferably in AWS
Expert level experience with monitoring systems, automation software (e.g., Puppet, Ansible, Chef) and Version Control Systems (GIT, SVN, RCS, CVS
Expert level experience with standard services (DNS, DHCP)
PREFERRED QUALIFICATIONS
Individuals with background in mathematics or sciences are highly encouraged to apply
Excellent written and verbal communication skills
Strong problem solving, analytical and tactical problem solving skills
The ability to write technical documentation to be referenced by technical peers in a knowledge base
Able to work in a team environment and work effectively with people with diverse technical skills
Well versed in configuration management tools
Production experience in Operations
Experience with Machine Learning, or linear regression analysis
AWS Certified, Splunk Fundamentals II, or VMWare certified professional
The Spectrum brands (including Spectrum Networks, Spectrum Enterprise and Spectrum Reach) are powered and innovated by Charter Communications. Charter Communications reaffirms its commitment to providing equal opportunities for employment and advancement to qualified employees and applicants. Individuals will be considered for positions for which they meet the minimum qualifications and are able to perform without regard to race, color, gender, age, religion, disability, national origin, veteran status, sexual orientation, gender identity, or any other basis protected by federal, state or local laws.
FCC Unit: 13541
Business Unit: Network Operations
Apply Now
Apply Later
Quote
I have always been intrigued with video and how it works, from the satellite to the customer's home. It's also really exciting to be a part of team that is working on the future of the internet and TV. Our teams at Spectrum come from a variety of different backgrounds, with people from all over the world. We get the opportunity to learn and work with some of the most talented people in their field.

Brandon, Director, Video Operations
I've been in my role on the Video Operations team since joining Spectrum 3.5 years ago. My role is to ensure that, when our customers watch our video content, it is available when they want it, where they want it, and how they want it. Our employees have unique skillsets and points of view, which makes for great collaboration and leveraging of top talent. The company fosters an environment of success and progression. We have the tools in place to help everyone succeed.

John, Sr. Director, Video Operations
Trending
THIS IS SPECTRUM

Learn about our 98,000 employees, products and services, and advertising solutions offered to 28 million customers in 41 states.

OPPORTUNITY AND INNOVATION

Find a career in advanced technology here.
Rewards
Health Benefits

Medical, prescription drug, dental, and vision plans available.

Paid Time Off

Paid vacation, sick and personal time, and holidays.

401(k) Retirement Savings

We provide a 100% match for every dollar you contribute, up to 6% of your eligible pay.

Education Assistance

We support continuing education for personal and professional growth.

Career Progression

Advancement is a very real and achievable goal.

Training and Certification

Sponsored courses help enhance your skills.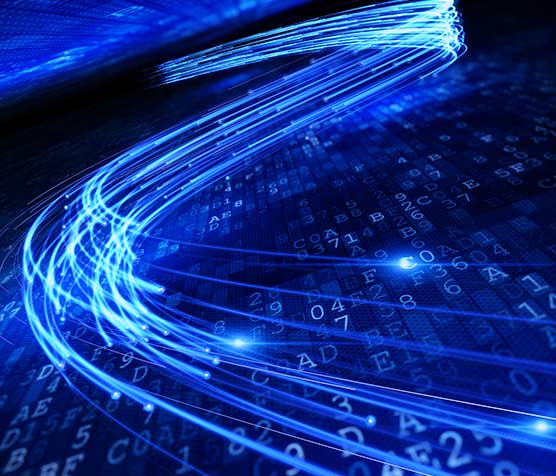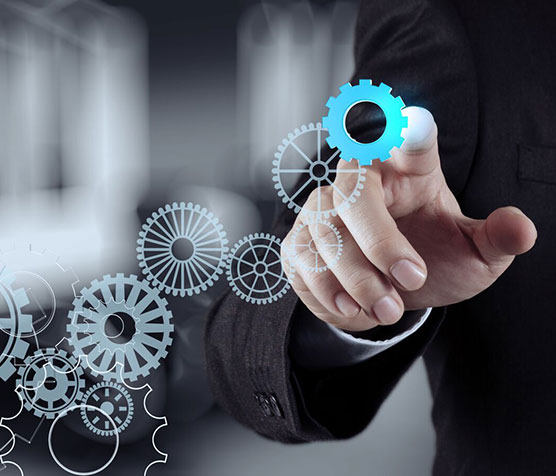 Connect with us
Stay in the loop about everything that's going on at Spectrum. Get information about local openings and hiring events delivered right to your inbox. You can even upload your resume so we can match you with new opportunities.