Customer Service Rep- Billing
Colorado Springs, Colorado
About Us
Spectrum is connecting more people in more places with our advanced TV, Internet, Voice and Mobile services. Join us as we continue to grow and bring our services to our communities.
About The Job
Full Time
Level: Entry to Midlevel
Career Progression
As positive problem-solvers, our Customer Service Billing Representatives' day-to-day interactions make all the difference to customer satisfaction and to our success as a company. We know billing can sound complicated; that's why we provide extensive training programs with dependable peer mentoring and coaching to ensure our Representatives feel comfortable and supported. You'll join a strong team in a fun-loving office environment, and we'll make sure you have everything you need to succeed.
What does it take to be a successful Customer Service Billing Representative at Spectrum?
Addtional Traits
Communicator
Adaptable
Helpful
Efficient
Problem-Solver
Responsible
Patient
Good Listener
Sincere
Hear From Our People
I like working at Spectrum because of the support you get in the team-oriented environment. It makes the job a little bit easier knowing you always have someone to help you. I am appreciated, and that makes it very easy to come to work every day!

Mirical, Customer Service Billing Rep 1, Fond du Lac, WI
Applying for a job at Spectrum was the best decision I could have made. The support and community we have in Spectrum promote growth and success throughout the whole call center.

Conor, Customer Service Billing Rep 1, Fond du Lac, WI
What's Trending
A Day in the Life

Check out our video and what it's like to be a Customer Service Representative!
Perks
Spectrum wants to help you get more out of life and take care of things outside the office to make life a little easier. We provide:
Healthcare

Health Insurance (Medical/Prescription Drug, Dental and Vision)

Paid Time Off

Paid Holidays, Personal days, Vacation and Sick Time

Access Discounted Company Services

You have the chance to use company services at little to no cost where available.

Work-Life Balance

We value work-life balance. We try to keep regular hours and an emphasis on life outside the office.

Retirement savings/401K

Our company will provide a 100% match for every dollar you contribute, up to 6% of your eligible pay.

Life and Disability Insurance

Basic Life and Accidental Death and Dismemberment (AD&D) Insurance of two times your pay.
Responsibilities
Date posted 11/09/2019
Requisition Number: 251856BR
Location: United States - Colorado - Colorado Springs
Area of Interest: Customer Service
Position Type: Full Time
Start Date: January 3rd, 2020
Starting Pay: $15/hour
Please join us for our hiring event! Learn more about the role and interview!
EVENT DATE: Tuesday 11/26/2019

EVENT TIME:

3

:00 pm - 7:00 pm

EVENT LOCATION: 2221 E. Bijou St. Suite 101, Colorado Springs, CO 80909
At A Glance
Full-time entry-level to mid-level customer service role resolving customer billing inquiries and account issues, adjusting services as requested, and upholding positive customer relationships.
Profile: A flexible communicator and good listener who can multitask to solve problems. Billing Representatives use patience and effective communication skills to uncover customer needs, answer questions, and leave a positive impression on every customer interaction.
Benefits include fully paid training and time off, comprehensive health packages, retirement savings, free Spectrum services where available, and more.
Are you ready for something new?
No matter your background, our training program can put you ahead of the curve on the latest Spectrum technology. Being professional, courteous, and organized helps you establish and maintain positive relationships with your customers. Your reliability, integrity and flexibility make you a wonderful ambassador for the Spectrum brand. If you're ready to grow your skills, this is an opportunity with a lot of potential.
What is the Customer Service Billing Representative role?
Are you eager to learn and ready for a new challenge? If you like to talk to customers and work on a computer in a lively environment, we'd like to talk about your future with Spectrum. Our billing representatives bring it all together using knowledge of Spectrum's offerings learned through our representative training program. We will teach you the skills you need to grow with us, to build relationships and to create a quality customer experience. Your reliability, integrity and flexibility make you a wonderful ambassador for the Spectrum brand.
It's all about learning and growing
This may be a new road for you, but the journey is all mapped out. You can trust our quick and thorough training plan to make you an expert on Spectrum's industry-leading products and services in about five weeks, taking home full pay for the time you spend learning. After that, consider yourself the voice of Spectrum: fielding questions, processing orders, updating account records, and staying current on all our newest technologies. You'll learn how to efficiently answer our customers questions concerning product pricing and billing statements. Plus, peer mentors and a dedicated coaching line are always available if you have any questions.
With a deliberate path to success
We know that the best people to lead are those who have been down the same road before. That's why most of our supervisors started as Customer Service Representatives themselves, learning and growing with us. Eventually you too may lead and support your own enthusiastic team. Career progression is a very real and achievable goal. Get into a Fortune 100 company and see how far you can go.
The benefits are clear
On top of our core benefits and opportunities to grow your career, Spectrum offers education assistance, child care discounts, and other programs that help you and your family thrive at all stages of life. We offer flexibility and consecutive days off to help you achieve that important work/life balance.
What do you need to get started?
Minimum requirements for the Customer Service Billing Representative are:
Ability to read, write, speak and understand English
Ability to handle multiple tasks
Strong organization and time management skills
Excellent interpersonal skills
Proficiency with PCs, Microsoft Office Suite and general intranet navigation
Minimum Education needed:
High School Diploma or equivalent
Preferred Work Experience:
Previous customer service representative experience
Experience working in cable operations and/or telecommunications call center
Ability to effectively train and offer guidance to other representatives
Are you ready to join our team?
Now that you know a little more about us, are you ready to apply? Heads up! There is a brief assessment in the application. We recommend taking the assessment in a distraction-free environment.
The Spectrum brands (including Spectrum Networks, Spectrum Enterprise and Spectrum Reach) are powered and innovated by Charter Communications. Charter Communications reaffirms its commitment to providing equal opportunities for employment and advancement to qualified employees and applicants. Individuals will be considered for positions for which they meet the minimum qualifications and are able to perform without regard to race, color, gender, age, religion, disability, national origin, veteran status, sexual orientation, gender identity, or any other basis protected by federal, state or local laws.
FCC Unit: 13541
Business Unit: Customer Operations
Apply Now
Apply Later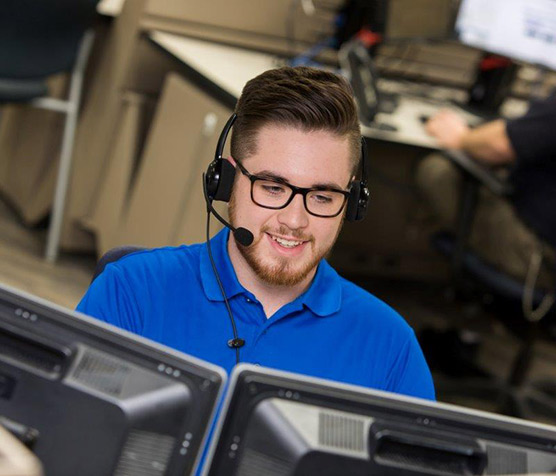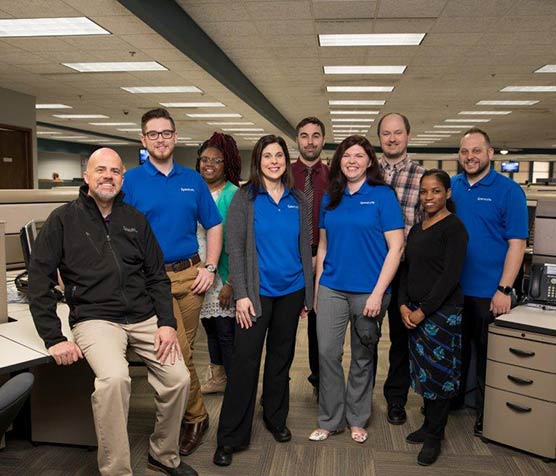 Connect with us
Stay in the loop about everything that's going on at Spectrum. Get information about local openings and hiring events delivered right to your inbox. You can even upload your resume so we can match you with new opportunities.