Spectrum Networks Producers are passionate about community and connection, which broadcasting brings together in unparalleled ways. When we talk about dedication to the craft, we're talking about engaging viewers with diverse viewpoints and accurate, compelling, high-quality storytelling. We focus on delivering local and regional content to our communities, paying special attention to the stories that matter most to viewers. Flexibility, creativity, and strong editorial judgement are the hallmarks of success in Spectrum Networks. As a Producer, use these qualities to influence and inspire.
Full Time
Job Level: Multilevel Opportunities
Company Perks
Success Profile
What makes a successful Spectrum Networks Producer?
Check out our top traits to see if you have the right mix.
Addtional Traits
Authentic
Collaborative
Local
Curious
Passionate
Community
Hear from Our Team
I have worked for Spectrum for nearly three years, first as a weekend morning News Producer and now as a Special Projects Producer, and I feel like my future with Spectrum Networks is limitless. It's exciting to be involved in new endeavors, and I'm grateful to be a part of it. We're providing customers with dynamic original content, documentaries, and specials tailored to their own communities. Our leaders are a source of inspiration and always open to helping others grow. I appreciate the trust they show in me and the creative liberty they give me. Every day is different and my team is right there with me for the ride.

– Victoria, Special Projects Producer
Spectrum Networks does an amazing job reaching out to people, whether it's delivering stories that matter to our customers on a 24/7 basis or joining community-wide housing and charitable projects. We can do things no other networks can, and I think that makes this a really special place. People can count on us. It's a supportive environment. I know my managers are there for me, willing to work with me and catch me if I need help. They aren't afraid to let me try something new. There are opportunities to learn from the best and chances to put my skills to the test, all with the comfort of knowing I have a strong group next to me. There's nothing to lose and plenty to gain.

– Brogan, Producer
Trending
SPECTRUM PRESENTS

Behind the Scenes at Spectrum Networks

REPORTER'S NOTEBOOK

'In Focus' Delivers Thought-Provoking Content for Spectrum Networks

SPECTRUM PRESENTS

A Day in the Life: Spectrum Sportsnet
Rewards
Career Progression

Advancement is a very real and achievable goal.

401(k) Retirement Savings

We provide a 100% match for every dollar you contribute, up to 6% of your eligible pay.

Health Benefits

Medical, prescription drug, dental, and vision plans available.

Paid Time Off

Paid vacation, sick and personal time, and holidays.

Access Discounted Company Services

You have the chance to use company services at little to no cost.

Education Assistance

We support continuing education for personal and professional growth.
Responsibilities
Date posted 05/16/2020
Requisition Number: 262847BR
Location: United States - Texas - Austin
Area of Interest: Content Development, News, TV Programming
Position Type: Full Time
Spectrum Networks is looking for enthusiastic, talented and driven individuals to join the best and brightest in
gathering, producing and delivering stories that make a difference within a 24-hour breaking news environment! Our
commitment is to engage viewers with relevant, timely news that's important to the local communities we serve.

The Environment: Spectrum News is a 24-hour breaking news network which requires employees who are flexible and
available to work various shifts, including early morning, late evenings, weekends and holidays.

Being on our team means … You're ready to inspire and be inspired! You're passionate, creative and highly technical,
driven to flourish in a competitive, fast-paced environment. You're fiercely accurate, with a desire to leverage your
knowledge, skills and abilities to share news stories to viewers in our local communities. You're nimble, having the
ability to pivot in an ever-changing workflow. You are a team player with a positive attitude and strong interpersonal
skills. You have the ability to multi-task, meet tight deadlines and remain calm under pressure.

What we're looking for: A talented, experienced show producer to craft a nightly statewide political news program. The
Capital Tonight Producer will research, develop, write, edit, craft, create and booth live daily political news shows on a
deadline. They will plan and coordinate coverage of major stories, breaking news and specials.

MAJOR DUTIES AND RESPONSIBILITIES
Create dynamic political news coverage
Create video/audio elements, graphics and timing to construct a show as well as coordinating daily political coverage plans for Texas
Work to incorporate our political team into the newscast product
Produce special programming as needed
Generate story and coverage ideas on a daily and long-term basis
Follow through on all assignments meeting required deadlines
Perform other duties as assigned

Qualifications:
Skills/Abilities and Knowledge
Ability to read, write, speak and understand English
Ability to work effectively within a team environment and interact with all personnel within the organization
Excellent interpersonal, written and verbal communication skills
Attention to detail
Must be able to work rapidly and accurately
Ability to anticipate situations, meet strict deadlines, organize and manage multiple priorities
Knowledge of current events and industry trends
Pro-active with demonstrated enthusiasm in dealing with breaking news and high-stress situations
Basic editing skills
Must adhere to attendance guidelines
Must be able and willing to work different shifts and be flexible with schedule changes
Working knowledge of general office computer software, newsroom software and basic non-linear editing systems preferred
Education & Experience:
Bachelor's degree in Broadcast Journalism or related field preferred or comparable television work experience
2+ years of Producing experience in television
The Spectrum brands (including Spectrum Networks, Spectrum Enterprise and Spectrum Reach) are powered and innovated by Charter Communications. Charter Communications reaffirms its commitment to providing equal opportunities for employment and advancement to qualified employees and applicants. Individuals will be considered for positions for which they meet the minimum qualifications and are able to perform without regard to race, color, gender, age, religion, disability, national origin, veteran status, sexual orientation, gender identity, or any other basis protected by federal, state or local laws.
FCC Unit: 13551
Business Unit: Spectrum Networks
NPR320
Apply Now
Apply Later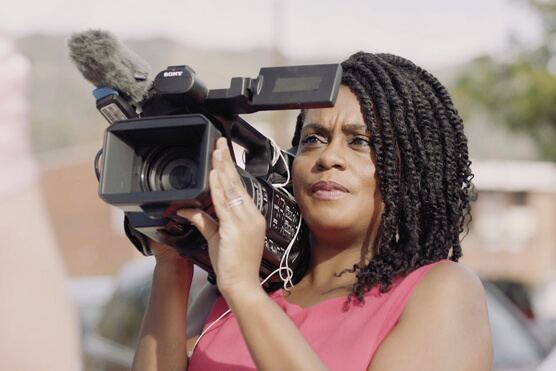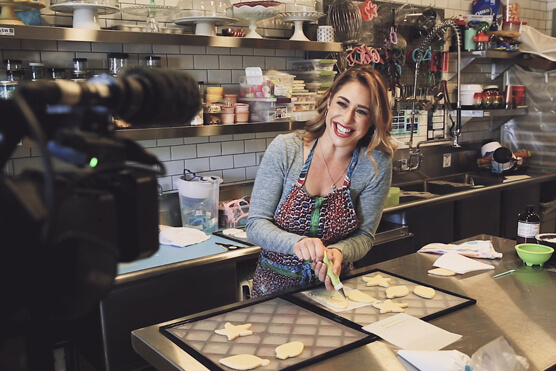 Connect with us
Stay in the loop about everything that's going on at Spectrum. Get information about local openings and hiring events delivered right to your inbox. You can even upload your resume so we can match you with new opportunities.