Retail Sales Associate
Carson City, Nevada
Can you promote and sell products and services with a positive, can-do attitude in a retail store environment? Are you able to meet and exceed sales goals and customer experience objectives? If you answered YES to these questions, the Spectrum Retail Sales Associate role may be the career opportunity for you. Spectrum is looking for top achievers in retail sales. Spectrum has 750 stores across the country, providing many growth opportunities within Spectrum for more than 3,500 associates.
Full Time
Job Level: Entry and Experienced
Travel: Yes (occasional)
Success Profile
What makes a successful Spectrum Retail Sales Associate?
Check out the top traits we're looking for and see if you have the right mix. Additional related traits are listed below.
Results-Driven 10
Persuasive 9
Goal-Oriented 8
Personable 8
Problem Solver 7
Adaptable 7
Traits are on a scale of
0
to
10
Addtional Traits
Competitive
Confident
Detail-Oriented
Enthusiastic
Team Player
Trustworthy
Hear from Our Team
I love working for Spectrum because of the customers I help and meet on a daily basis. I like the feeling of getting people connected with our services so they are connected with their family and friends. I like having a genuine and neighborly conversation with the customers, so I can find out what their needs are. I build rapport with the customers so they feel confident in getting our services or coming back to me for concerns or questions they might have. I love my job and what I do each and every day for our customers. Every day is not the same which makes the job fun and exciting.

Joey Espinsoza, Store Specialist
Rewards
Spectrum wants to help you get more out of life and take care of things outside the office to make life a little easier. We provide:
Healthcare

Medical/Prescription Drug, Dental and Vision

Paid Time Off

Paid vacation, sick time and holidays/personal days

Retirement Savings/401k

We will provide a 100% match for every dollar you contribute, up to 6% of your eligible pay

Paid Training

Earn while you learn. Full compensation for time spent building your knowledge base.

Company Perks

You have the chance to use company services at little to no cost where available.

Education Assistance

We recognize that development through education is an integral part of personal and professional growth and encourage our employees to continue striving
Responsibilities
Date posted 07/25/2020
Requisition Number: 264213BR
Location: United States - Nevada - Carson City
Area of Interest: Customer Service, Retail, Sales
Position Type: Full Time
About Us
Spectrum
is America's fastest-growing TV, internet and voice provider. Our organization is one filled with a diverse group of hardworking people. They're committed to helping us grow, and we're committed to growing with them because making sure everyone reaches their full potential is a key part of our mission.
Our extensive training program, competitive base salary and generous commission structure provides the foundation you need to be a successful salesperson. Meeting and exceeding sales goals while delivering service solutions to our customers - it's a win-win.
***
At A Glance:
Our Spectrum Retail Sales Associates are full-time and part-time, entry and mid-level retail sales roles, focusing on wireless, TV and internet products in the communications and entertainment technology space. Advancement potential and generous commission opportunities are available.
Retail Sales Associate: An organized, digitally savvy communicator with a competitive spirit eager to learn and grow. A results-driven achiever comfortable in a busy retail sales environment. Wireless sales experience preferred.
Benefits include paid training and time off, comprehensive health packages, retirement savings, free and discounted Spectrum services (for full-time employees) and more.
***
It's all about learning and growing
Whether this is a new road for you or you are an experienced sales professional, the journey is all mapped out. With plenty of dedicated peer and leadership support, our fully paid training programs shape new Retail Sales Associates into quick-thinking professionals. We can bring you up to speed on Spectrum's full line of products – and our competitors' products – in about a month, including telephone, data, wireless, and video services. As products are updated, so are you, so you can pass that knowledge on to your customers.
With a deliberate path to success
We know that the best people to lead are those who have been down the same road before. Most of our mangers started as Retail Sales Associate themselves, proving that career advancement is a very real and achievable goal. Peer-to-peer mentoring and regular coaching sessions ensure you feel supported and have everything you need to succeed. Get started at a Fortune 100 company and see how far you can go.
The benefits are clear
On top of opportunities to earn and advance your career,
Spectrum
offers industry-leading benefits and other programs to support you and your family at all stages of life.
What are our expectations?
Meet or exceed monthly sales goals, including wireless sales (where applicable)

Ensure a great customer experience

Educate and engage customers through product demonstrations

Be a team player (because we spend way too much time together)

Know your stuff - maintain strong knowledge of all TV, internet and wireless products, pricing plans, promotions and service features for Spectrum, as well as our competitors
What's required to get started?
Thrive in a fast-paced team environment

Read, write and speak the English language to effectively communicate with employees, customers, and suppliers in person, on the phone and by written communications

Lifting up to 35 lbs.

Standing for prolonged periods of time

Wearing a required uniform

High School Diploma or equivalent
Preferred Experience
Sales Experience: 1 - 5 years

Knowledge of latest technology and devices
Commissioned sales experience
Retail sales or wireless sales
Valid driver's license
The health and safety of our employees and candidates is very important to us. Spectrum has adopted virtual mobile recruiting tools that allow us to continue meeting new candidates. We look forward to "virtually" meeting you.

The Spectrum brands (including Spectrum Networks, Spectrum Enterprise and Spectrum Reach) are powered and innovated by Charter Communications. Charter Communications reaffirms its commitment to providing equal opportunities for employment and advancement to qualified employees and applicants. Individuals will be considered for positions for which they meet the minimum qualifications and are able to perform without regard to race, color, gender, age, religion, disability, national origin, veteran status, sexual orientation, gender identity, or any other basis protected by federal, state or local laws.
FCC Unit: 13541
Business Unit: Marketing
SRL211
Apply Now
Text Us to Learn More
Apply Later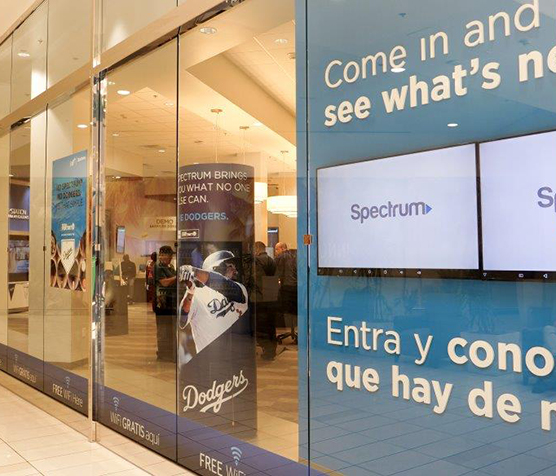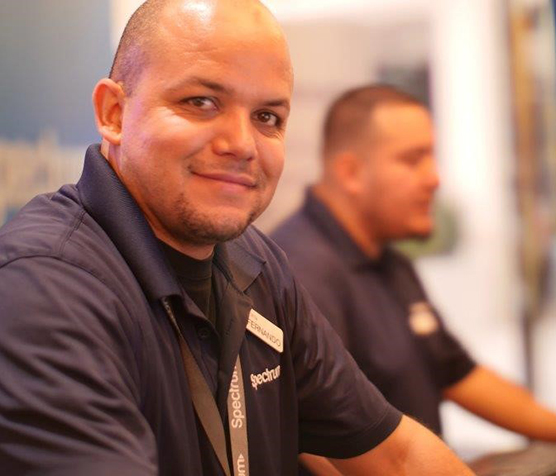 Connect with us
Stay in the loop about everything that's going on at Spectrum. Get information about local openings and hiring events delivered right to your inbox. You can even upload your resume so we can match you with new opportunities.