Enterprise Account Executive – Spectrum Enterprise
Coppell, Texas
It is our mission at Spectrum Enterprise to create best-in-class experiences for our largest business clients. We believe that every building we connect lays the foundation to a network of human progress, opening opportunity for every enterprise nationwide. As a national provider of fiber-based solutions, we serve many of America's largest businesses and communications service providers offering Internet Access, Ethernet and Managed Network Services, Voice and TV solutions, Managed Application, Cloud Infrastructure and Managed Hosting Services. We have operations in 32 metropolitan areas across 41 states.
Our Enterprise Account Executives demonstrate how our product suite of business solutions will solve the growing and complex technology and communications needs in this evolving digital world.
Full time
Mid-level
Occasional travel
Success Profile
What makes a successful Spectrum Enterprise Account Executive? Here are some of the top traits we're looking for to see if you have the right mix.
Results driven
Skilled presenter
Achiever
Ambitious
Perceptive
Problem solver
Hear from Our Team
You earn what you put into the role. The Spectrum Enterprise team is knowledgeable and hardworking, client-focused and motivated to help each other. The collaborative environment fosters sales and career growth, and provides a platform for success. We are given the tools and direction to succeed. Nationwide fiber-optic and coaxial expansion impact the lives of millions of people, so I can help my clients communicate their purpose to the world.

Nick, Enterprise Account Executive
Motivation should be equivalent to goals. Every sales associate comes to work to achieve three things: (1) To find a viable business solution for the client, (2) to make money, and (3) to learn something new. Spectrum Enterprise gives us the opportunity to achieve all three. I have witnessed employees grow, from client support positions to management positions. This inspires me to work hard on my craft and continue to learn.

Jachin, Enterprise Account Executive
Trending
Take a look inside Hosted Communications, a cloud-based Spectrum Enterprise client solution

A Day in the Life

PROVIDING A Stable Network Infrastructure Delivers Exceptional Reliability
Rewards
Professional Development

Development programs and ongoing training to build selling skills and technical expertise

Compensation

High income potential tied to commission-based compensation

Retirement Savings/401K

100% match for every dollar you contribute, up to 6% of your eligible pay

Comprehensive Benefits

Highly competitive medical, prescription drug, dental, and vision benefits

New Employee Incentives

Guaranteed incentive income for new external hires during onboarding period

Education Assistance

Tuition reimbursement program for undergraduate and graduate level coursework
The Role
Date posted 03/04/2021
Requisition Number: 276567BR
Location: United States - Texas - Coppell
Area of Interest: Business Development, Enterprise Sales, Sales
Position Type: Full Time
At a glance:
Are you a client-focused and growth-motivated business-to-business (B2B) sales expert?
Can you commit to a consultative sales position guiding businesses through the selection of fiber-based networking and managed services?
Do you desire a competitive salary with an uncapped sales commission and a focus on professional development?
Our company:

At Spectrum Enterprise, our goal is to foster an engaging work environment that encourages our team members to reach their full potential. We promote a culture of excellence that celebrates diversity, innovative thinking and dedication to consistently exceeding client expectations.

Spectrum Enterprise, a part of Charter Communications, Inc., is a national provider of scalable, fiber technology solutions serving America's largest businesses and communications service providers. The broad Spectrum Enterprise portfolio includes networking and managed services solutions: Internet access, Ethernet access and networks, Voice and TV solutions. Spectrum Enterprise's industry-leading team of experts works closely with clients to achieve greater business success by providing solutions designed to meet their evolving needs. More information about Spectrum Enterprise can be found at enterprise.spectrum.com.

Highlights:

As a client-centric Enterprise Account Executive, you focus on showcasing the ways our solutions simplify client efforts and improve efficiency. You are passionate about proactively pursuing new local enterprise accounts while supporting an existing portfolio. Through your expertise of the client's current and future needs, you outline uniquely beneficial combinations of our products. You have developed a keen ability for identifying roadblocks and overcoming obstacles to increase business. You thrive in an office environment and excel at traveling to capture new business accounts within a specified footprint. You report directly to the Manager of Sales Midmarket for goals, guidance and assistance.

Position benefits:
Competitive salary with sales incentives.
Health, vision and dental insurance.
100% company match 401(k) up to 6%.
Company funded retirement accumulation plan for an additional 3%.
Education assistance.
Pretax childcare spending account.
Paid holidays, vacation days, personal days and sick days.
Employee discount on spectrum services where available.
Formal training.
What you will do:
Be an impactful member of the sales team through the achievement of monthly revenue goals.
Consult with prospective clients and develop tailored product solutions for their complex business needs.
Generate sales leads through persuasive sales calls, company visits, networking and industry events.
Entice clients by designing and delivering informative product proposals and presentations.
Qualify leads through the submission of a return on investment (ROI) analysis and determine serviceability for prospects by requesting site surveys.
Maintain quality service and encourage retention through coordinated efforts with the Account Management, Sales Engineering, Sales Support and Marketing teams.
Accurately maintain client database to generate sales activity reports.
Develop key sales skills by attending sales meetings and participating in training sessions.
Required keys for success:
Three or more years of B2B sales experience as a proven top sales performer exceeding goals.
Knowledge of networking, local area network (LAN), wide area network (WAN) and high-capacity and fiber connected networks.
Solid relationship building, negotiation and closing skills.
Deadline-driven with the ability to manage change and shifting priorities.
Quick learner within a team environment.
Valid driver's license, safe driving record and availability to travel.
Effective written and spoken English communication skills with all levels of an organization.
How you will stand out from the crowd:
Experience with client relationship management (CRM) systems, such as Salesforce, ICOMS, CSG or other billing systems.
Proficient in Microsoft Word, Excel, PowerPoint and Outlook.
Experience selling telecommunications and network products and services.
Your education:
High school diploma or equivalent (required).
Bachelor's degree in a business-related field (preferred).
For more information on Spectrum's benefits, please click
here
.
The health and safety of our employees and candidates is very important to us. Spectrum has adopted virtual mobile recruiting tools that allow us to continue meeting new candidates. We look forward to "virtually" meeting you.


The Spectrum brands (including Spectrum Networks, Spectrum Enterprise and Spectrum Reach) are powered and innovated by Charter Communications. Charter Communications reaffirms its commitment to providing equal opportunities for employment and advancement to qualified employees and applicants. Individuals will be considered for positions for which they meet the minimum qualifications and are able to perform without regard to race, color, gender, age, religion, disability, national origin, veteran status, sexual orientation, gender identity, or any other basis protected by federal, state or local laws.
FCC Unit: 13544 - North Texas
Business Unit: Spectrum Enterprise
SCM230
Apply Now
Apply Later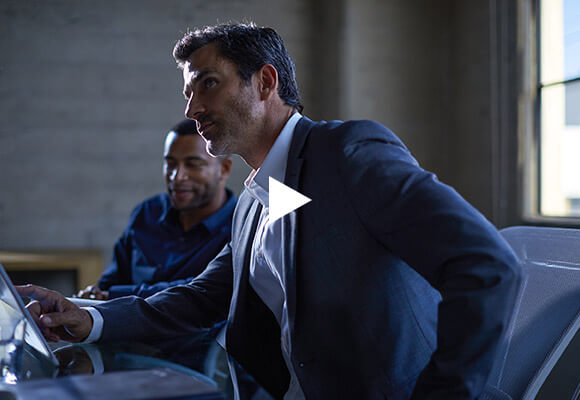 We are working with companies to build a digital infrastructure that supports their needs from the cloud to the Internet of Things.