HFC Designer I
Coppell, Texas
Imagination and collaboration put Spectrum at the forefront of technology, connecting more people in more places. Designers lead the way, designing complex 3D structures to support our growing network, increase capabilities, and enable seamless, satisfying user experiences. Coming from a range of backgrounds and skill levels, what our designers share is experience with Computer Aided Design or spatial/GIS software. We offer opportunities for significant industry-specific learning and career growth. With structured classes and mentorship built into training, this isn't just a stepping stone; it's your first move toward a long and rewarding design career with Spectrum.
Full Time
Job Level: Entry to Mid
Career Progression
Success Profile
What makes a successful designer at Spectrum?
Check out the top traits we're looking for and see if you have the right mix.
Addtional Traits
Analytical
Creative
Detail-Oriented
Problem Solver
Results-Driven
Self-Starter
Quote
As an HFC designer at Spectrum I'm part a strong team. The environment is very positive and leadership puts you in a position to succeed. My coworkers are always willing to lend a helping hand when I have issues, and we all root for one another to succeed. Technologies are constantly changing, so the work is always challenging and engaging. People here make sure we're providing our customers with high-quality, industry-leading products and services. I plan on getting better and growing in my role as a HFC designer and ultimately assume a leadership role.

– Matthew, Designer III
I came here attracted to the challenge of taking my career to the next level and receiving a more comprehensive benefit package. What I found was the greatest group of individuals I have ever had the pleasure to work with. Leadership has a desire to work with us as a team and find solutions to our needs. The group structure gives clear direction as to what's expected. The company makes efforts to improve the customer experience while also providing its teams with the tools we need to achieve those goals. My goal is to remain helpful and productive for my team. As long as I can contribute, I would stay here until I retire.

– Michael, Designer III
Trending
THIS IS SPECTRUM

Learn about our 98,000 employees, products and services, and advertising solutions offered to 28 million customers in 41 states.
Rewards
Spectrum wants to help you get more out of life and take care of things outside the office to make life a little easier. We provide:
Tuition Reimbursement

Earn your degree with our education assistance tuition reimbursement program available to all eligible associates.

401(k) Retirement Savings

We provide a 100% match for every dollar you contribute, up to 6% of your eligible pay.

Health Benefits

Medical, prescription, dental, and vision insurance options.

Career Progression

Advancement is a real and achievable goal.

Paid Time Off

Paid holidays, personal days, vacation, and sick days.

Paid Training

We support education for professional growth and certification
Responsibilities
Date posted 08/22/2019
Requisition Number: 247887BR
Location: United States - Texas - Coppell
Area of Interest: Design, Engineering
Position Type: Full Time
JOB SUMMARY
The HFC Designer I generates broadband system designs in the most cost-effective manner while maintaining Charter Communications' and the department's standards and specifications. Under direct supervision/guidance, prepares and maintains detailed engineering and design drawing files and schematics using Computer Aided Design (CAD) or other spatial or GIS software platforms. Works closely with cross-departmental boundary partners; Tech Ops, Construction and Engineering in the facilitation of design/engineering services providing necessary information, including strand maps, design maps, BOMs, charts, graphs, and sketches of vertical details, and provide SOWs in a timely basis. Helps develop and maintain Charter Communications; broadband HFC design and digitizing standards.
MAJOR DUTIES AND RESPONSIBILITIES
Actively and consistently support all efforts to simplify and enhance the customer experience.
Design basic HFC broadband plant extensions utilizing various design software programs.
Utilize various CAD/GIS software programs (Bentley, Spatial, AutoCAD, and Smallworld) to digitize base, strand, coax, fiber designs, fiber splicing documentation and BOMs in accordance with the Charter Communications digitizing standards and specifications.
Conduct engineering change orders to ensure that all related work is complete and accurate and all related documentation is acquired and routed properly.
Perform quality control checks on field mapping, field notes and/or map digitizing to ensure all specifications are met.
Provide technical guidance and QC of contractor work in support of existing specifications across various architecture concepts.
Document and digitize construction as-builds for project reconciliation as required.
Contribute to project coordination and perform administrative functions by maintaining associated records, providing reports as necessary and processing related invoices.
Schedule work assignments, monitor project work flow and maintain accurate weekly production reports.
Make copies of system prints or engineering documents as required.
Maintain digital plotter, engineering copier/scanner and other departmental equipment.
All other duties as assigned.
REQUIRED QUALIFICATIONS
Skills/Abilities and Knowledge
Ability to read, write, speak and understand English at a very high level
Well-versed in HFC architectures, HFC Network Design Specifications and symbology
Understanding of CATV standards and terminology, HFC, Fiber-to-the-Home (FTTH) and Passive Optical Network (PON) architectures
Basic knowledge of CAD/Spatial applications such as MicroStation/BentleyComms, Spatial, AutoCAD and/or Smallworld design and digitizing software programs
Ability to handle multiple projects at one time with accuracy
Working knowledge of MS Office such as Excel, Word and PowerPoint
Must have strong computer skills
Must have good verbal and written communication skills
Must be able to manage multiple priorities
Education
High School Diploma or equivalent education and experience
College level math (algebra, trigonometry, calculus) or demonstrated analytical ability preferred
Related Work Experience Number of Years
Drafting/design experience or coursework 1+
WORKING CONDITIONS
Must be able to work a flexible schedule
Office and field environments
#LI-FO
The Spectrum brands (including Spectrum Networks, Spectrum Enterprise and Spectrum Reach) are powered and innovated by Charter Communications. Charter Communications reaffirms its commitment to providing equal opportunities for employment and advancement to qualified employees and applicants. Individuals will be considered for positions for which they meet the minimum qualifications and are able to perform without regard to race, color, gender, age, religion, disability, national origin, veteran status, sexual orientation, gender identity, or any other basis protected by federal, state or local laws.
FCC Unit: 13544 - North Texas
Business Unit: Field Operations
Apply Now
Apply Later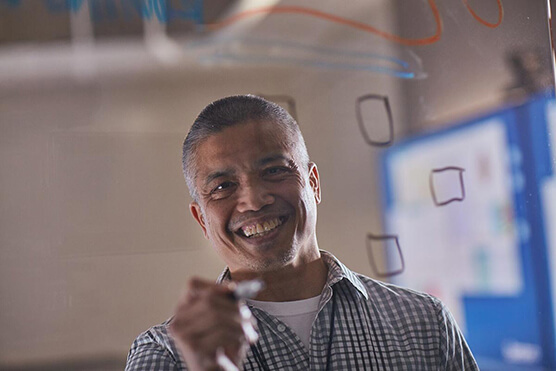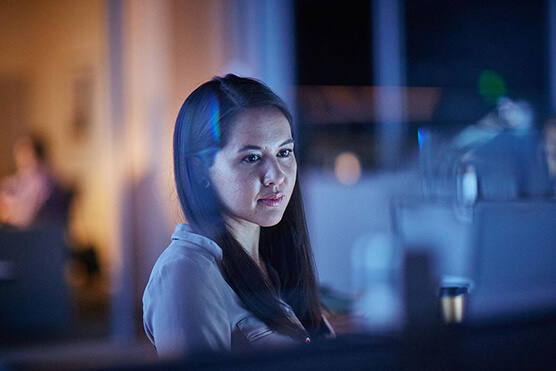 Connect with us
Stay in the loop about everything that's going on at Spectrum. Get information about local openings and hiring events delivered right to your inbox. You can even upload your resume so we can match you with new opportunities.