Director, Video Operations
Greenwood Village, Colorado
Spectrum's growth and success in the ever-evolving technological landscape are built on the sophisticated innovations and service reliability our Network Operations groups provide. Our Operating Model focuses on maintaining operational excellence and reliability of Spectrum's network to enhance our customer's experience. The Network Operations environment is based on our Key Laws of Focus which values accuracy, resiliency and response time.
Video Operations cultivates our dynamic video ecosystem, ensuring smooth transitions from source to satellite to screen. Working groups are dedicated to creating and harnessing cutting-edge streaming and data technologies to smooth and improve the user experience. We engineer complex architecture, offering technical troubleshooting and market support for all of our video products, including hardware, software and related infrastructure.
Full Time
Job Level: Entry to Senior
Travel: Occasional
Success Profile
What makes you successful in Video Operations?
Check out our top traits to see if you have the right mix.
Analytical
Problem Solving
Detail Oriented
Flexible
Leadership
Team Player
Job Function
Date posted 10/22/2020
Requisition Number: 269406BR
Location: United States - Colorado - Greenwood Village
Area of Interest: Information Technology, Leadership, Network Operations, Video Operations
Position Type: Full Time
JOB SCOPE
Responsible for the deployment, operation and restoration video architecture including - Acquisition, Encoding, Transport and Linear Edge and solutions. Under limited supervision, responsible for directing engineering activities that maintain and enhance the company's advanced video and signal processing hardware, software and electrical systems. This position is responsible for the final Designs, Documents, monitoring develop by the Advanced Video Engineers. This position is responsible for setting up the team to manage Tier 4 support. This positions works closely with Advance Engineering, Software Engineering, Network Engineering, and Video Network Operations Deployment Headend operations staff on system design, configuration, and Deployment. This is a Director position and as such, will require management of the Video Core team. This entails, significant hiring input, budget management, and normal headcount resource management (goals, reviews, timecards, etc.)
DUTIES AND RESPONSIBILITIES
Lead an innovative, collaborative work team to produce exceptional results delivering the customer experience.
Lead Video Operations Engineering efforts such as video architecture design and operations including- Acquisition, Encoding, Transport and Linear Edge
Provide engineering support and direction for new or existing technologies and current operational initiatives.
Evaluate and consult with executive management regarding system operations, strategic planning of next generations products and solutions.
Direct quality control programs for video operations support team and ensure consistent operational procedures.
Review selections on bids for contracted projects, and provide recommendations as necessary.
Provide significant input to the capital budget process, execute approved budget plan.
Ensure adherence to company TQA policies.
Lead and participate in succession planning.
Perform other duties as requested by Manager.
BASIC/MINIMUM QUALIFICATIONS
Bachelor's Degree in Computer Science, Engineering or related field, and/or equivalent work experience.
Minimum of ten (10) years of engineering management experience
Minimum of five (5) years of experience with Digital Video transport and video processing systems and components required.
Minimum of five (5) years direct supervisory experience.
ADDITIONAL JOB QUALIFICATIONS
Ability to make decisions and solve problems while working under pressure, supervise and motivate others, and direct an organization as a leader of leaders and managers
Organizational and Strategic Agility
Advanced knowledge of Video Solutions
Knowledge of Conditional Access Systems, DAC, DNCS, DCAS, SDV, and QAM
Advanced knowledge of video architecture design and operations including - Acquisition, Encoding, Transport and Linear Edge
Advanced knowledge of MPEG2, MPEG4, transcoding, & other related technologies
Advanced ability to handle multiple projects and tasks
Knowledge of IP Video Delivery solutions
Working knowledge of IP Multi-cast
PREFERRED QUALIFICATIONS
MBA preferred
SCTE/BCTE certification or equivalent
Industry and vendor specific certifications and training
#LI-NO
The health and safety of our employees and candidates is very important to us. Spectrum has adopted virtual mobile recruiting tools that allow us to continue meeting new candidates. We look forward to "virtually" meeting you.


The Spectrum brands (including Spectrum Networks, Spectrum Enterprise and Spectrum Reach) are powered and innovated by Charter Communications. Charter Communications reaffirms its commitment to providing equal opportunities for employment and advancement to qualified employees and applicants. Individuals will be considered for positions for which they meet the minimum qualifications and are able to perform without regard to race, color, gender, age, religion, disability, national origin, veteran status, sexual orientation, gender identity, or any other basis protected by federal, state or local laws.
FCC Unit: 13541
Business Unit: Network Operations
EVD700-VIDEO
Apply Now
Apply Later
Hear from Our Team
I have always been intrigued with video and how it works, from the satellite to the customer's home. It's also really exciting to be a part of team that is working on the future of the internet and TV. Our teams at Spectrum come from a variety of different backgrounds, with people from all over the world. We get the opportunity to learn and work with some of the most talented people in their field.

Brandon, Director, Video Operations
I've been in my role on the Video Operations team since joining Spectrum 3.5 years ago. My role is to ensure that, when our customers watch our video content, it is available when they want it, where they want it, and how they want it. Our employees have unique skillsets and points of view, which makes for great collaboration and leveraging of top talent. The company fosters an environment of success and progression. We have the tools in place to help everyone succeed.

John, Sr. Director, Video Operations
Trending
THIS IS SPECTRUM

Learn about our 95,000 employees, products and services, and advertising solutions offered to 30 million customers in 41 states.

OPPORTUNITY AND INNOVATION

Find a career in advanced technology here.
Rewards
Health Benefits

Medical, prescription drug, dental, and vision plans available.

Paid Time Off

Paid vacation, sick and personal time, and holidays.

401(k) Retirement Savings

We provide a 100% match for every dollar you contribute, up to 6% of your eligible pay.

Education Assistance

We support continuing education for personal and professional growth.

Career Progression

Advancement is a very real and achievable goal.

Training and Certification

Sponsored courses help enhance your skills.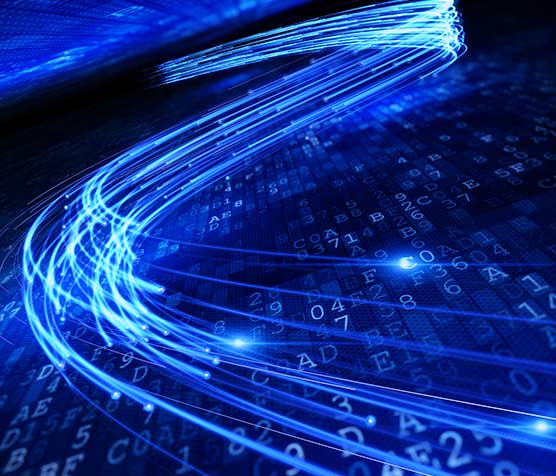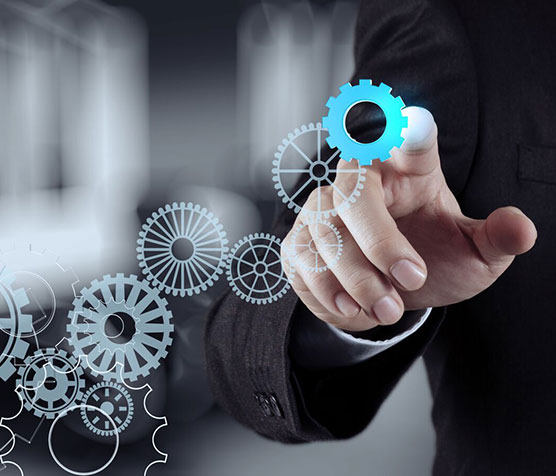 Connect with us
Stay in the loop about everything that's going on at Spectrum. Get information about local openings and hiring events delivered right to your inbox. You can even upload your resume so we can match you with new opportunities.