Network Engineer IV - CBO Regional Data Center
Greenwood Village, Colorado
Spectrum's growth and success in the ever-evolving technological landscape are built on the sophisticated innovations and service reliability our Network Operations groups provide. Our Operating Model focuses on maintaining operational excellence and reliability of Spectrum's network to enhance our customer's experience. The Network Operations environment is based on our Key Laws of Focus which values accuracy, resiliency and response time.
Core and Backbone (CBO) builds and maintains the structures that allow our advanced platforms and applications to function at peak capability. CBO Verticals run the network, preparing for installation by utilizing our Operations, Data Center, Optical, and DNT divisions. Our protocols keep our advanced programming running efficiently, creating a seamless customer experience.
Full Time
Job Level: Entry to Senior
Travel: Occasional
Success Profile
What makes you successful in Core and Backbone?
Check out our top traits to see if you have the right mix.
Analytical
Problem Solving
Detail Oriented
Flexible
Leadership
Team Player
Job Function
Date posted 01/02/2021
Requisition Number: 271304BR
Location: United States - Colorado - Greenwood Village
Area of Interest: Information Technology, Network Engineering
Position Type: Full Time
JOB SCOPE
Charter is proud to have a network that provides service to millions of users across the country. The NE IV leads in the planning, forecasting, implementation and identification of resource requirements for network systems of varying (moderate to high) complexity. Follows corporate standards, develops and implements network enhancements and makes recommendations for improvement. Responsible for implementation of approved network architecture and designs. Leads in staff development efforts.
DUTIES AND RESPONSIBILITIES
Leads in network planning, network architecture design and engineering.
Integrates communication architectures, topologies, hardware, software, transmission and signaling links and protocols into complete network configurations.
Evaluates new products, performs network problem resolution.
Assists in the development and documentation of technical standards.
Working with firewalls; ASA, SRX and on load balancing projects using F5 and A10.
Implements approved methods of procedures and assists in designing corporate standards.
Develop and implement network enhancements and makes recommendations for improvement.
Works on projects/systems/issues of varying complexity surrounding network planning, configuration and optimization.
Proactively and consistently support all efforts to simplify and enhance the customer experience.
Provides tier support across organizations and acts as a mentor for junior staff.
Work on one or more projects as a project team member, regularly as a project team lead.
BASIC / MINIMUM QUALIFICATIONS
Bachelor's Degree in Computer Science, Electrical Engineering, or related field and / or equivalent work experience
Minimum four (4) years of Data network experience - Cisco and/or Juniper.
ADDITIONAL JOB QUALIFICATIONS
Routing/Switching
Ability to produce MOPS and BOMS
Advanced knowledge of related industry specifications and standards IEEE, ANSI, Physical Media (Multimode Fiber, Singlemode Fiber, UTP, etc.), bridging, switching, routing, ethernet and transport technologies and protocols
Experience with network design, network architecture, protocols and network topology
TCP/IP and the OSI Model
Advanced knowledge in using ticketing and software tools to support the current operations
Experience with network devices and basic network appliances
Strong experience with network designing software, such as Visio
PREFERRED QUALIFICATIONS
Cisco Certified Network Professional (CCNP or CCIP or CCIE)
Industry and vendor specific certifications and training (Cisco, Juniper, Alcatel-Lucent, etc.)
#LI-NO
Salaries depend on geography, experience, and education; negotiations begin at $72200
For more information on Spectrum's benefits, please click
here
.
The health and safety of our employees and candidates is very important to us. Spectrum has adopted virtual mobile recruiting tools that allow us to continue meeting new candidates. We look forward to "virtually" meeting you.


The Spectrum brands (including Spectrum Networks, Spectrum Enterprise and Spectrum Reach) are powered and innovated by Charter Communications. Charter Communications reaffirms its commitment to providing equal opportunities for employment and advancement to qualified employees and applicants. Individuals will be considered for positions for which they meet the minimum qualifications and are able to perform without regard to race, color, gender, age, religion, disability, national origin, veteran status, sexual orientation, gender identity, or any other basis protected by federal, state or local laws.
FCC Unit: 13541
Business Unit: Network Operations
ENE312-CBO
Apply Now
Apply Later
Quote
I have enjoyed my time at Spectrum for several reasons. I am first and foremost appreciative of the inclusive environment. You have the opportunity to be involved in as many projects and policy discussions as you choose, along with day-to-day projects. Our leadership sees the value of both and is appreciative of all contributions. Spectrum also sees value in employee development and provides programs for both educational and technical growth. I have seen team leaders encourage all team members to take advantage of these programs and support individuals' efforts to grow. I enjoy the exposure to technology. We engineers we have the opportunity to discuss, learn, and work with some of the most advanced technology available in the marketplace.

Robert, Network Engineer III
In my 25 years of working in the cable/telecom industry, Spectrum has been the best environment. I believe it is due to the diversified work force, training opportunities, and emphasis on teamwork among senior and junior engineers. I believe my fellow engineers would agree that we have the opportunity to discuss, learn, and work with some of the most advanced technology available. And Spectrum provides great benefits! Looking back over the years, I can't think of a better place to work.

Michael, Network Engineer IV
Trending
THIS IS SPECTRUM

Learn about our 98,000 employees, products and services, and advertising solutions offered to 28 million customers in 41 states.

OPPORTUNITY AND INNOVATION

Find a career in advanced technology here.
Rewards
Health Benefits

Medical, prescription drug, dental, and vision plans available.

Paid Time Off

Paid vacation, sick and personal time, and holidays.

401(k) Retirement Savings

We provide a 100% match for every dollar you contribute, up to 6% of your eligible pay.

Education Assistance

We support continuing education for personal and professional growth.

Career Progression

Advancement is a very real and achievable goal.

Training and Certification

Sponsored courses help enhance your skills.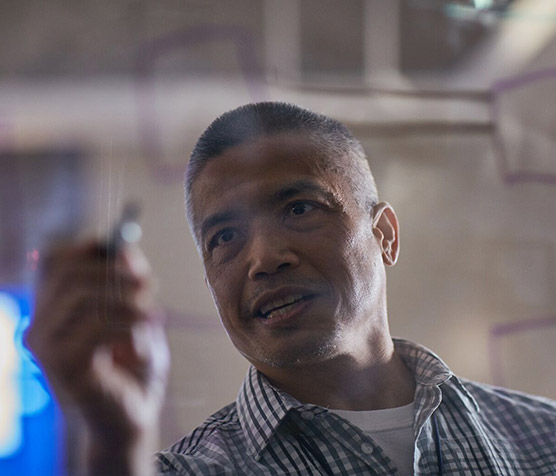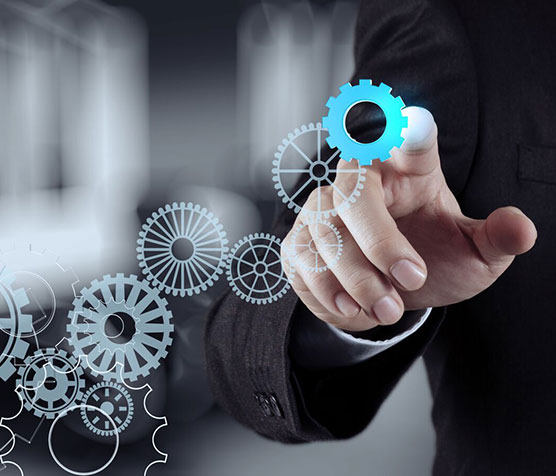 Connect with us
Stay in the loop about everything that's going on at Spectrum. Get information about local openings and hiring events delivered right to your inbox. You can even upload your resume so we can match you with new opportunities.