Senior Manager, DOCSIS Capacity
Greenwood Village, Colorado
Spectrum's growth and success in the ever-evolving technological landscape are built on the sophisticated innovations and service reliability our Network Operations groups provide. Network Technology Operations (NTO) improves data transfer, maximizes stability and efficiency over established infrastructure, and simplifies operations. Our foundational DOCSIS teams integrate communication architectures, topologies, hardware, software, transmission and signaling links, and protocols into complete network configurations. On top of that, Cable, Wireless Operations, and Video groups innovate next-generation entertainment and communications platforms to enhance capabilities. IP Management and Circuit Utilization groups advance and integrate technologies to create a seamless, satisfying customer experience.
Full Time
Job Level: Entry to Senior
Travel: Occasional
Success Profile
What makes you successful in Network Technology Operations?
Check out our top traits to see if you have the right mix.
Analytical
Problem Solving
Detail Oriented
Flexible
Leadership
Team Player
Job Function
Date posted 09/11/2019
Requisition Number: 248965BR
Location: United States - Colorado - Greenwood Village
Area of Interest: Engineering, Network Operations, Project Management, Technical Operations
Position Type: Full Time
JOB SCOPE
Responsible for providing guidance and direction to the Capacity Network Engineering team on day-to-day activities regarding monitoring the capacity of the network. This position is responsible for daily capacity plans and designs for an assigned geographic area. Contributing to the long term capacity management strategy, this position will collaborate on design and specifications of new architectures and spectrum needs for new products and services while ensuring an exceptional level of technical performance, work quality and optimal customer satisfaction.
DUTIES AND RESPONSIBILITIES
Develops a disciplined, detailed and structured team to drive a high performance culture and environment.
Provides engineering support and direction for new or existing technologies and current operational initiatives.
Maintain networks at proper capacity operational levels and consistent with company standards.
Work with staff to ensure that individual team metrics and goals are being met.
Create forecasting models to reflect planned enterprise activities and expected customer growth while ensuring an excellent customer experience.
Manage the CMTS and CCAP budgets for the DOCSIS group and interacting with vendors to procure quotes and shipping dates for the region(s).
Generates detailed budgets based on forecasting models and identifies costs for various business models to help Senior management make informed decisions.
Ensures required reports are timely, accurate and complete.
Provides technical guidance and assistance as required for problem resolution.
Oversees the daily activities of Network Services and performs direct supervision of team members, including performance reviews, career development, and staffing.
Adheres to industry specific local, state, and federal regulations, as applicable and knows, understands and follows company policy.
Establishes positive employee relations through effective communication and ongoing support.
Performs other duties as requested by manager.
Evaluates and consults senior levels of leadership (i.e. GVP and above) regarding DOCSIS Solutions & Services to ensure an excellent customer experience.
BASIC / MINIMUM JOB QUALIFICATIONS
Bachelor's Degree in Engineering, or related field and / or equivalent work experience
Minimum of ten (10) years Network Operations and / or Implementation experience
Minimum of six (6) years management experience in a 24/7 operations center
Minimum of three (3) years Project management experience
ADDITIONAL JOB QUALIFICATIONS
Thorough knowledge of E-QAM Limitations and understanding of QAM deployment in an MSO environment.
Experience with gathering and charting technical requirements.
Knowledge in the implementation and operation of a wide range of technologies including DOCSIS, ICMTS, MCMTS, RF Combining networks, Fiber, Switched Digital Video systems, Video on Demand systems, and the customer premise equipment associated with each service delivery technology.
Complete understanding of RF technologies and CATV spectrum use, MPEG 2, MPEG 4, MPTS, and SPTS transport knowledge.
SDV knowledge / Narrowcast video deployment and familiarity with hub wiring/combining techniques.
Capable of analyzing and interpreting data
Ability to make decisions and solve problems while working under pressure, as well as work independently
Capable of managing multiple projects at one time while prioritizing and organize effectively
Experience with Network and Element Management tools
Knowledge of cable, voice and data communications networks, associated elements, LAN/WAN design and operations, as well as TCP/IP, SNMP and HFC networks
Ability to use personal computer and software application as well as knowledge of Microsoft Office
Demonstrated leadership qualities and maintain confidentiality
Ability to read, write and speak the English language to communicate with employees, customers, suppliers, in person, on the phone, and by written communications in a clear, straight-forward, and professional manner
PREFERRED QUALIFICATIONS
Industry and vendor specific certifications and training (Cisco, Juniper, Alcatel-Lucent, etc)
Industry and vendor specific certifications and training (NCTI, SCTE, BCT/E)
WORKING CONDITIONS
Office Environment
Occasional travel as required
The Spectrum brands (including Spectrum Networks, Spectrum Enterprise and Spectrum Reach) are powered and innovated by Charter Communications. Charter Communications reaffirms its commitment to providing equal opportunities for employment and advancement to qualified employees and applicants. Individuals will be considered for positions for which they meet the minimum qualifications and are able to perform without regard to race, color, gender, age, religion, disability, national origin, veteran status, sexual orientation, gender identity, or any other basis protected by federal, state or local laws.
FCC Unit: 13541
Business Unit: Network Operations
Apply Now
Apply Later
Quote
I have enjoyed my time at Spectrum for several reasons. I am first and foremost appreciative of the inclusive environment. You have the opportunity to be involved in as many projects and policy discussions as you choose, along with day-to-day projects. Our leadership sees the value of both and is appreciative of all contributions. Spectrum also sees value in employee development and provides programs for both educational and technical growth. I have seen team leaders encourage all team members to take advantage of these programs and support individuals' efforts to grow. I enjoy the exposure to technology. We engineers we have the opportunity to discuss, learn, and work with some of the most advanced technology available in the marketplace.

Robert, Network Engineer III
In my 25 years of working in the cable/telecom industry, Spectrum has been the best environment. I believe it is due to the diversified work force, training opportunities, and emphasis on teamwork among senior and junior engineers. I believe my fellow engineers would agree that we have the opportunity to discuss, learn, and work with some of the most advanced technology available. And Spectrum provides great benefits! Looking back over the years, I can't think of a better place to work.

Michael, Network Engineer IV
Trending
THIS IS SPECTRUM

Learn more about our 95,000 employees, range of products and services, and advertising solutions available to 26 million customers in 41 states.

OPPORTUNITY AND INNOVATION

Find a career in advanced technology here.
Rewards
Health Benefits

Medical, prescription drug, dental, and vision plans available.

Paid Time Off

Paid vacation, sick and personal time, and holidays.

401(k) Retirement Savings

We provide a 100% match for every dollar you contribute, up to 6% of your eligible pay.

Education Assistance

We support continuing education for personal and professional growth.

Career Progression

Advancement is a very real and achievable goal.

Training and Certification

Sponsored courses help enhance your skills.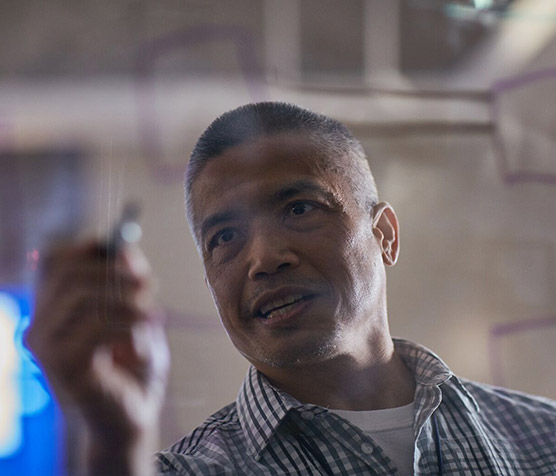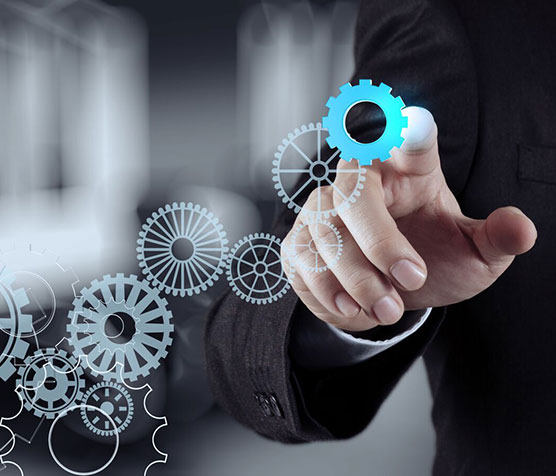 Connect with us
Stay in the loop about everything that's going on at Spectrum. Get information about local openings and hiring events delivered right to your inbox. You can even upload your resume so we can match you with new opportunities.