Systems Engineer III - Cloud Engineer
Greenwood Village, Colorado
Spectrum's growth and success in the ever-evolving technological landscape are built on the sophisticated innovations and service reliability our Network Operations groups provide. Our Operating Model focuses on maintaining operational excellence and reliability of Spectrum's network to enhance our customer's experience. The Network Operations environment is based on our Key Laws of Focus which values accuracy, resiliency and response time.
Applications Platform Operations (APO) encompasses an expansive range of proficiencies over five major areas of expertise: IT Security, Provisioning, Operations System Support, Data Implementation, and Email and Customer Portal. We focus on the technology and services that create a seamless and secure customer experience.
Full Time
Job Level: Entry to Senior
Travel: Occasional
Success Profile
What makes you successful in Applications Platform Operations?
Check out our top traits to see if you have the right mix.
Analytical
Problem Solving
Detail Oriented
Flexible
Leadership
Team Player
Job Function
Date posted 09/02/2020
Requisition Number: 267159BR
Location: United States - Colorado - Greenwood Village
Area of Interest: Engineering, Network Operations, Systems Engineer
Position Type: Full Time
JOB SCOPE
Responsible for operations of large scale cloud infrastructure and applications, primarily on Amazon Web Services. Position involves operational response to production issues and driving them to resolution.
DUTIES AND RESPONSIBILITIES
Responsible for assisting with design, development, application administration, deployments, scaling and troubleshooting complex micro service based applications and cloud infrastructure.
Understanding of what is required for applications and infrastructure to be "cloud native"
Experience working as part of a distributed engineering team, contributing to architecture, requirements, feasibility, and cost analysis.
Solid understanding of Microservices and SOA architecture.
Working experience in Unix / Linux Administration, AWS Administration & Automation.
Strong experience in Shell, Python or similar scripting languages
Familiar with the set up and manage continuous integration/delivery tools - Jenkins/Maven
Manage intake process with numerous software development and deliver teams.
Deployment automation/packaging/configuration in a large scale production environment
Troubleshoot common J2EE / LAMP application and environment issues
Demonstrable expertise around specifying, designing, and/or implementing system health, performance monitoring tools, and software management tools for 24x7 environments
Understanding of networking, load balancing principles and approaches to scaling out of systems
Creates work effort estimates for assigned tasks and support prioritization and release management
Using Jira and Chalk develop, document, and enforce software delivery best practices for a centralized implementation and operations team.
Uses established change management processes, requiring operational procedures be performed with minimal customer impact, (i.e. during established maintenance window)
Ability to analyze data from numerous sources, to generate KPI reporting for implementation of software and operations.
Documents systems configurations and upgrade
Data driven guidance to leadership to implement agile process, software delivery best practice, and quality control reporting.
Perform other duties as requested by supervisor
BASIC / MINIMUM QUALIFICATIONS
Bachelor's degree in Computer Science, Engineering or related field, and/or equivalent work experience.
Minimum Five (5) years of AWS administration and automation experience.
Minimum Five (5) years of Application Development experience in relevant areas
Minimum three (3) years of Network OSS application experience
Minimum three (3) years of System Administration experience
ADDITIONAL JOB QUALIFICATIONS
Ability to read, write and speak the English language to communicate with employees, customers, suppliers, in person, on the phone, and by written communications in a clear, straight-forward, and professional manner.
Capable of working effectively in a team environment, consisting of people with diverse technical skills.
Understanding of how to follow and implement established change and control policies and procedures
Strong ability to conduct design sessions to specify solution designs for feasibility, cost, and functionality
Excellent written and verbal communication skills, and experience writing technical documentation to be referenced by technical peers in a knowledge base.
Experience in programming, Chef, Puppet, Ansible and other similar configuration management tools
Knowledge of Database Support & Development
Ability to troubleshoot application problems
Is able to create detailed documentation to functionally understand new and existing applications
Production experience with NoSQL technologies such as Cassandra, MongoDB
Familiarity with deployment methodologies and tools for application code
Experience in Enterprise Application Integration (EAI)
Must have strong problem solving, analytical and comprehensive skills.
PREFERRED QUALIFICATIONS
Experience in using OSS applications / software, development tools, application frameworks, and testing tools
Knowledge of choosing the appropriate lifecycle and the planning, monitoring and control of the software delivery process
Certification(s) in any of the following: AWS Certified SysOps Administrator, AWS Certified DevOps Engineer, Splunk Fundamentals I
The health and safety of our employees and candidates is very important to us. Spectrum has adopted virtual mobile recruiting tools that allow us to continue meeting new candidates. We look forward to "virtually" meeting you.


The Spectrum brands (including Spectrum Networks, Spectrum Enterprise and Spectrum Reach) are powered and innovated by Charter Communications. Charter Communications reaffirms its commitment to providing equal opportunities for employment and advancement to qualified employees and applicants. Individuals will be considered for positions for which they meet the minimum qualifications and are able to perform without regard to race, color, gender, age, religion, disability, national origin, veteran status, sexual orientation, gender identity, or any other basis protected by federal, state or local laws.
FCC Unit: 13541
Business Unit: Network Operations
ISY350-APO
Apply Now
Apply Later
Hear from Our Team
Having worked for Spectrum for over 10 years, I have been provided with the opportunity to learn within my role, but I have also taken advantage of education assistance to support the completion of my degree. I started at the front line and worked my way to Engineering, so I can attest to the opportunity for career growth the company has presented. Leadership has developed an environment where self-starters can thrive.

Andrew, Systems Engineer III
Working for Spectrum has been an excellent experience, both challenging and rewarding. As an Engineer in a group responsible for our company's private Cloud infrastructure, I've had a unique opportunity to work with a variety of platforms and systems on a large scale not present in most companies. Our team is a group of diverse individuals who don't just believe in supporting each other and excelling in our roles, but who put these ideas into practice every day. Our department leaders make an equally large effort to ensure that we are equipped with the tools, training, skills, and knowledge needed to support today's virtualization platforms, along with tomorrow's upcoming technologies. I am proud to be part of this company and my team, and each day I look forward to coming to work knowing that I am contributing to the success of the company, and the satisfaction of our customers.

Eric, Systems Engineer III
Trending
THIS IS SPECTRUM

Learn about our 95,000 employees, products and services, and advertising solutions offered to 30 million customers in 41 states.

OPPORTUNITY AND INNOVATION

Find a career in advanced technology here.
Rewards
Health Benefits

Medical, prescription drug, dental, and vision plans available.

Paid Time Off

Paid vacation, sick and personal time, and holidays.

401(k) Retirement Savings

We provide a 100% match for every dollar you contribute, up to 6% of your eligible pay.

Education Assistance

We support continuing education for personal and professional growth.

Career Progression

Advancement is a very real and achievable goal.

Training and Certification

Sponsored courses help enhance your skills.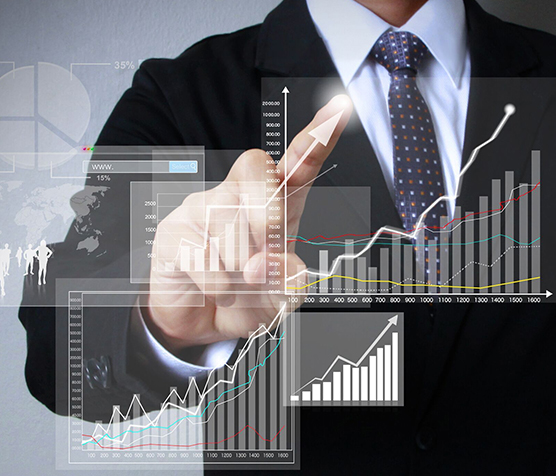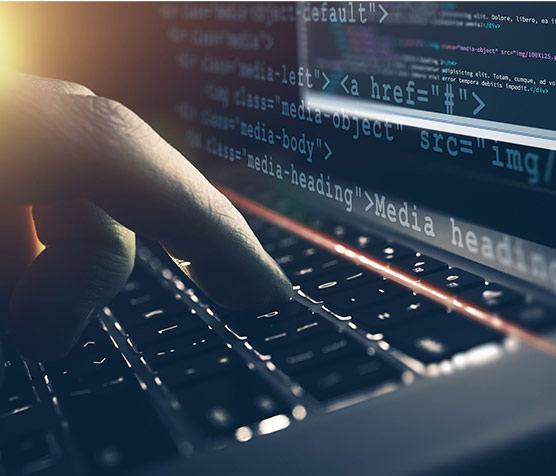 Connect with us
Stay in the loop about everything that's going on at Spectrum. Get information about local openings and hiring events delivered right to your inbox. You can even upload your resume so we can match you with new opportunities.