Direct Sales Representative - MAUI
Kahului, Hawaii
Looking for a front-line sales position with a company that will back you every step of the way? Look no further than Spectrum. Here's an exciting opportunity to get out into the local communities and help us expand our residential customer base by offering advanced stunning HD TV, high-speed internet, nationwide mobile and advanced telephone services.
Full Time
Unparalleled Career Growth
Company Perks
Success Profile
What makes a successful Spectrum Outside Sales Representative?
Check out the top traits we're looking for and see if you have the right mix. Additional related traits are listed below.
Results-Driven 10
Self-Starter 9
Entrepreneurial 8
Goal-Oriented 8
Outgoing 7
Proactive 7
Traits are on a scale of
0
to
10
Addtional Traits
Achiever
Communicator
Competitive
Positive
Adaptable
Confident
Quote
I'm a big believer in the importance of a positive work environment, and that is exactly what you will find working at Spectrum. I came in as an Outside Sales Representative from a competitor a year ago, and I joined Spectrum because they have great products and great compensation. At Spectrum, I can enjoy a strong work-life balance, all while showing people how I can better their lives. I plan on being here for a long time and pursuing a career in leadership.

Juan Vidal, Outside Sales Representative
Rewards
Spectrum wants to help you get more out of life and take care of things outside the office to make life a little easier. We provide:
$2,500 Training Bonus* + Salary + Unlimited Commission

Receive training bonus in addition to salary and commission for unlimited earning potential

Retirement savings/401K

Charter will provide a 100% match for every dollar you contribute, up to 6% of your eligible pay

Unlimited Mileage Reimbursement

No limit compensation for miles driven while on the job

Tuition Reimbursement

Earn your degree with our education assistance tuition reimbursement program available to all eligible associates

Paid Time Off

Paid vacation, sick time and holidays/personal days

Health & Welfare

Medical/Prescription Drug, Dental and Vision
Responsibilities
Date posted 10/02/2019
Requisition Number: 250382BR
Location: United States - Hawaii - Kahului
Area of Interest: Direct Sales, Outside Sales, Sales
Position Type: Full Time
Full Time. Location on Maui.
JOB SUMMARY
The purpose of this position is to present and promote cutting-edge communications and entertainment services to new and existing subscribers in door-to-door and retail environments. Services include all Spectrum products and services such as cable television, high-speed data and digital phone, etc.
MAJOR DUTIES AND RESPONSIBILITIES (ESSENTIAL FUNCTIONS)
Actively and consistently support all efforts to simplify and enhance the customer experience
Canvasses assigned address list(s) or areas in specified time period and solicits order for new or upgraded services.
Solicits interest in purchasing cable television, internet and digital phone services by verbally and visually presenting services and rates to customers.
Initial contact must be made at the door, no telemarketing will be allowed.
Operates POV to assigned sales area. Ability to travel door-to-door on foot.
Utilizes general knowledge of city and map reading in order to travel to assigned territories.
Utilizes effective sales skills.
Completes customer orders and weekly sales activity reports.
Meets critical submission deadlines for both orders and reports.
Utilizes writing skills to manually report field data.
Utilizes tablet to electronically report field data.
Utilizes basic knowledge of mathematics.
Organizes and archives personal sales files.
Attends all department staff meetings as well as scheduled sales training sessions.
Utilizes verbal and written communication in order to provide and receive information.
Organizes material and prepares documents in a timely manner.
Regular attendance is required.
REQUIRED QUALIFICATIONS
Skills/Abilities and Knowledge
Ability to read, write, speak and understand English at a very high level
Tablet and company cellular phone.
The Direct Sales Associate must have the following: 1) personal vehicle, 2) current proof of vehicle insurance coverage showing $25K for bodily injury and $25K for property damage; as required by company's risk management policy, 3) a valid Hawaii driver's license, and 4) an acceptable driving record.
Persuasive written and verbal communication skills.
Must have exceptional verbal and written presentation skills.
Ability to retain operational information and execute on high volume of sales.
Thorough knowledge of cable, internet, and digital phone products and rates, basic mathematics, city map reading.
Able to travel door-to-door and handle in-person sales issues and challenges.
Stable employment history.
EDUCATION
High school diploma or equivalent required.
RELATED WORK EXPERIENCE Number of Years
Successful inside and/or outside sales experience preferred. 1
Account management, route sales, door-to-door, and/or customer service experience is preferred.
May be assigned to sell one or more specific products (i.e. cable, internet, phone, etc.) or cover a specific area (i.e. residential, etc.)
May give presentation to small groups of people interested in cable television, internet and digital phone services.
Utilizes working knowledge of cable television, internet, digital phone products, programming choices, and rates.
Clearly and effectively communicate services provided to customers.
Able to collect and submit balance and advance payments from customers.
Organizes, secures and submits customer payments efficiently.
Utilizes basic knowledge of mathematics.
Clear and concise verbal and written communication skills.
Performs other duties as assigned.
WORKING CONDITIONS
Driving and walking over long periods of time and distances.
Extensive climbing of stairs and stooping, bending, and light lifting.
The Spectrum brands (including Spectrum Networks, Spectrum Enterprise and Spectrum Reach) are powered and innovated by Charter Communications. Charter Communications reaffirms its commitment to providing equal opportunities for employment and advancement to qualified employees and applicants. Individuals will be considered for positions for which they meet the minimum qualifications and are able to perform without regard to race, color, gender, age, religion, disability, national origin, veteran status, sexual orientation, gender identity, or any other basis protected by federal, state or local laws.
FCC Unit: 13534
Business Unit: Marketing
Apply Now
Apply Later
DISCLAIMERS:
* Must be an active employee at the time of payout. $500 is paid over the first 5 pay periods, unless the employee earns more in commission.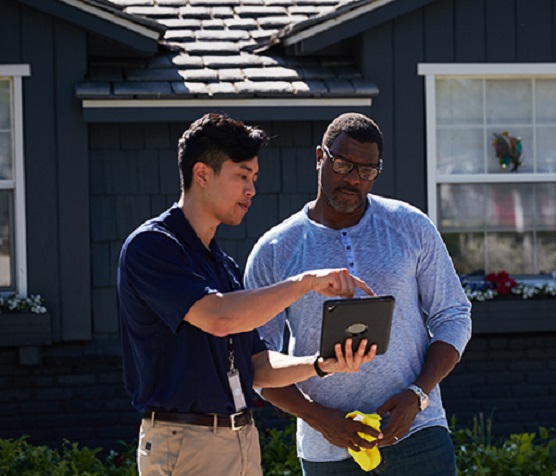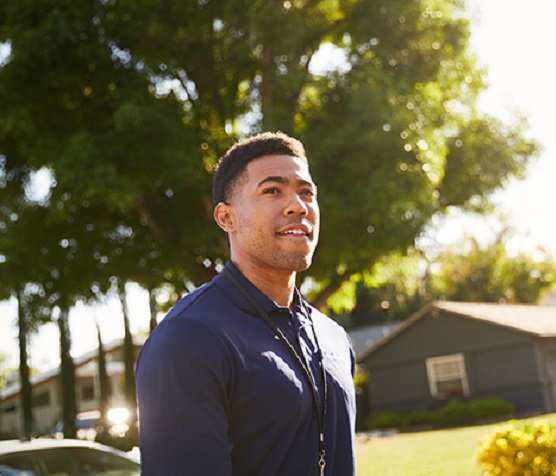 Connect with us
Stay in the loop about everything that's going on at Spectrum. Get information about local openings and hiring events delivered right to your inbox. You can even upload your resume so we can match you with new opportunities.