Sr Principal Technologist
Maryland Heights, Missouri
We are all about cutting-edge entertainment and communications. Spectrum Technologists aren't just keeping up, we're keeping ahead of the curve on all system layers, including data, processing, and front-end systems. We pair insight with analytics to anticipate coming trends in design, standards and processes, containment and resolution, and more. With hands-on responsiveness to real-time incidents, we ensure system health and security, consulting with project owners on operations, implementation, and system status. Always open to new ideas, we're researching and recommending new strategies for technical interfaces, automated solutions, and server-related topics to support a smooth and seamless user experience.
Full Time
Job Level: Mid to Senior
Travel: Minimal (if any)
Success Profile
What makes a successful Spectrum Technologist? Check out the top traits to see if you have the right mix.
Tech Savvy
Team Player
Strategic
Goal Oriented
Detail Oriented
Problem Solver
Quote
Our team is very focused, and there's a strong collaborative culture here. We share common goals, so compatibility, being supportive of others, and getting support from your team are fundamental. There is real respect for skills here, too. You can come in with a computer science or mathematics background and find something that interests you among all the different working groups and stacks. This is a fast-moving company, and working with cutting-edge technology, like wireless and mobile, is appealing. It's exciting to see where the business is going and know you have a hand in making ideas a reality.

Ramesh, Sr. Director, IT Data Management
Trending
Technology unlocks the future

Our new integrated wireless router features next-generation 802.11ax technology.

THIS IS SPECTRUM

Learn about our 98,000 employees, products and services, and advertising solutions offered to 28 million customers in 41 states.
Rewards
Health Benefits

Medical, prescription drug, dental, and vision plans available.

Paid Time Off

Paid vacation, sick and personal time, and holidays.

401(k) Retirement Savings

We provide a 100% match for every dollar you contribute, up to 6% of your eligible pay.

Compensation

High income potential.

Education Assistance

We support continuing education for personal and professional growth.

Discounted Services

Free and discounted Spectrum services where available.
Responsibilities
Date posted 10/14/2019
Requisition Number: 251073BR-2
Location: United States - Missouri - Maryland Heights
Area of Interest: Information Technology Services
Position Type: Full Time
JOB SUMMARY
This role is responsible for driving the quality strategy within IT, working both individually and as the driver of cross-functional teams. The person in this role is expected to identify, plan, and execute major initiatives within the quality framework of IT, and is provided significant latitude in both the specific areas of focus and in the interaction with other organizations. This role will demonstrate expertise in multiple technical disciplines (e.g. GUI design, application design, web service design, databases, virtualization, networking, etc.) and business functions (ordering, installation, support, monitoring, etc.) to guide rapid design of solutions for new systems and enhancements to existing systems. The role is primarily responsible for "understanding the possible" versus "understanding exactly how" functions are accomplished at a detailed level. The individual in this role is expected to be very self-directed, often creating proposals for consideration by senior leadership. The person much be able to drive for consensus across various organizations of diverse responsibility and focus, defining the appropriate change management strategy to fit the business need.
MAJOR DUTIES AND RESPONSIBILITIES
Actively and consistently supports all efforts to simplify and enhance the customer experience.
Identifies strategic Quality Assurance opportunities, based on analysis of current state and industry best practice. Works to align the organization to industry best practice where practical.
Creates high-level proposals for senior leadership for strategic opportunities in Quality Assurance, identifying the business and organizational value of such proposals and defending them through a review process.
Identifies change management strategies which will enable successful adoption of Quality Assurance initiatives, using an understanding of corporate and group cultures, industry case studies, and initiative benefits. Institutes and drives change management strategies and monitors results to provide optimal outcome.
Interfaces to senior leadership to provide ongoing updates and awareness around Quality Assurance activities and results. Incorporates feedback from senior leadership into Quality Assurance roadmaps and planning.
Creates detailed design documentation and operations procedures documents for new systems and enhancements to existing systems.
Reviews documents including project charters, functional requirements, non-functional requirements and high-level designs to ensure detailed design work and implementation can use the information provided.
Compiles work breakdowns for new projects to assist development managers in providing cost and calendar estimates to project teams and maps development progress back to project milestones to proactively identify roadblocks and resolve them.
Provides informal training and mentoring to senior technical personnel on platforms, tools and practices.
Adheres to industry specific local, state, and federal regulations as applicable.
Knows, understands and follows company policy.
Performs other duties as requested by manager.
REQUIRED QUALIFICATIONS
Skills/Abilities and Knowledge
Ability to read, write and speak the English language to communicate with employees, customers, and suppliers, in person, on the phone, and by written communications in a clear, straight-forward, and professional manner
A clear passion about technology and technology trends to be constantly aware of new solutions and opportunities to improve
A mastery of infrastructure technologies and concepts is preferred
Ability to demonstrate lateral thinking required to solve complex technical problems
Ability to collaborate well with others to solve problems and actively incorporates input from various sources; has experience working with others on a global basis; applies knowledge to coach and mentor others
Ability to build consensus across interdisciplinary environments (across technical teams, across client domains)
Master knowledge in network design, network architecture, protocols and network topology
Master knowledge in TCP/IP and the OSI Model
Master knowledge of network devices and basic network appliances
Master knowledge of network designing software, such as Visio
Master knowledge of at least two application server platforms (WebLogic, WebSphere, Tomcat, JBOSS, etc.)
Master knowledge of at least three development languages (Java, C/C++, ObjectiveC, Perl, Python, ASP/.Net, etc.)
Master knowledge of at least three developments or test automation tools (ANT, Maven, Hudson/Jenkins, JUnit, JMeter, etc.)
Master knowledge of at least three development frameworks (Struts, Spring MVC, Spring Security, JQuery, AXIS 2.0, etc.)
Ability to perform duties in a very fast pace environment and ability to learn new technology quickly
Education
Bachelor's Degree in Information Technology, Computer Science, MIS, Engineering or related field or related work experience, Master's Degree preferred
Related Work Experience
12 plus years experience designing or configuring systems and/or applications
8 plus years project management work experience
Experience working in Telecommunications industry
PREFERRED QUALIFICATIONS
Skills /Abilities and Knowledge
Knowledge of company products and services

WORKING CONDITIONS
Office environment
The Spectrum brands (including Spectrum Networks, Spectrum Enterprise and Spectrum Reach) are powered and innovated by Charter Communications. Charter Communications reaffirms its commitment to providing equal opportunities for employment and advancement to qualified employees and applicants. Individuals will be considered for positions for which they meet the minimum qualifications and are able to perform without regard to race, color, gender, age, religion, disability, national origin, veteran status, sexual orientation, gender identity, or any other basis protected by federal, state or local laws.
FCC Unit: 13526
Business Unit: Corporate
Apply Now
Apply Later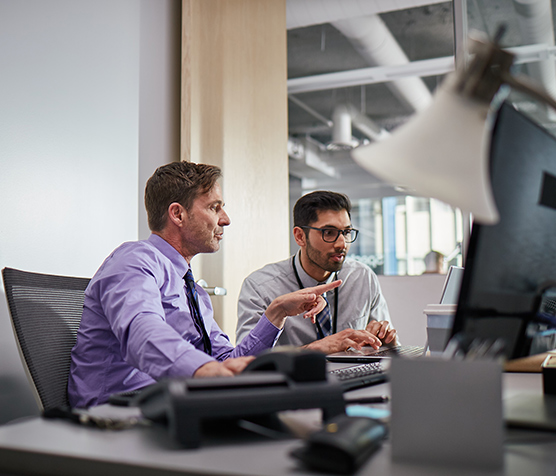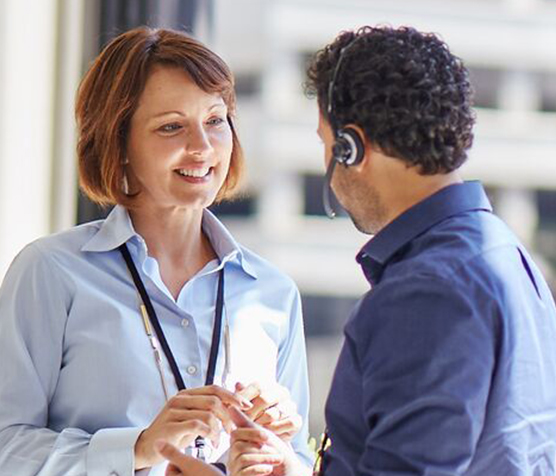 Connect with us
Stay in the loop about everything that's going on at Spectrum. Get information about local openings and hiring events delivered right to your inbox. You can even upload your resume so we can match you with new opportunities.