Outside Sales Representative
Middletown, Ohio
Looking for a front-line sales position with a company that will back you every step of the way? Look no further than Spectrum. Here's an exciting opportunity to get out into the local communities and help us expand our residential customer base by offering advanced stunning HD TV, high-speed internet, nationwide mobile and advanced telephone services.
Full Time
Unparalleled Career Growth
Company Perks
Success Profile
What makes a successful Spectrum Outside Sales Representative?
Check out the top traits we're looking for and see if you have the right mix. Additional related traits are listed below.
Results-Driven 10
Self-Starter 9
Entrepreneurial 8
Goal-Oriented 8
Outgoing 7
Proactive 7
Traits are on a scale of
0
to
10
Addtional Traits
Achiever
Communicator
Competitive
Positive
Adaptable
Confident
Hear from Our Team
I'm a big believer in the importance of a positive work environment, and that is exactly what you will find working at Spectrum. I came in as an Outside Sales Representative from a competitor a year ago, and I joined Spectrum because they have great products and great compensation. At Spectrum, I can enjoy a strong work-life balance, all while showing people how I can better their lives. I plan on being here for a long time and pursuing a career in leadership.

Juan Vidal, Outside Sales Representative
Rewards
Spectrum wants to help you get more out of life and take care of things outside the office to make life a little easier. We provide:
$2,500 Training Bonus* + Salary + Unlimited Commission

Receive training bonus in addition to salary and commission for unlimited earning potential

Retirement savings/401K

Charter will provide a 100% match for every dollar you contribute, up to 6% of your eligible pay

Unlimited Mileage Reimbursement

No limit compensation for miles driven while on the job

Tuition Reimbursement

Earn your degree with our education assistance tuition reimbursement program available to all eligible associates

Paid Time Off

Paid vacation, sick time and holidays/personal days

Health & Welfare

Medical/Prescription Drug, Dental and Vision
Responsibilities
Date posted 07/30/2020
Requisition Number: 264420BR-2
Location: United States - Ohio - Middletown
Area of Interest: Direct Sales, Outside Sales, Sales
Position Type: Full Time
At A Glance
Full-time sales role good for students, grads, and people who appreciate flexibility, with potential for advancement and no ceiling on commission bonuses.
A role that is ideal for flexible, goal-oriented communicators who thrive on meeting new people and being on the move.
Benefits include paid comprehensive training and time off, excellent health packages, free Spectrum services, Education Assistance, unlimited mileage reimbursement and more.
Get Up To Speed
At first, you'll run through some virtual training programs, then jump right in to see how our expert Reps get business done. Our hands-on training philosophy lets you partner with established pros to learn how to close the deals in no time. Even after training you'll have the continuing support and encouragement of your peers and mentors whenever you need it.

You Have Unlimited Potential
As a Spectrum Outside Sales Representative, you're guaranteed a steady paycheck from the moment you start training. But that's just the beginning: The potential for earning is unlimited. Commission bonuses grow with every new deal. And with our unlimited mileage reimbursement, we're looking out for you at every turn.

It's An Especially Good Time To Join Spectrum
We're sharing our success with the people who help us achieve it. And right now we're offering additional $2,500 training bonuses for new Outside Sales Representatives.

We'll Have Your Back
At Spectrum, training and teambuilding are priorities. We want you to succeed, so we offer support like:
Peer mentoring and regular group huddles to talk tactics and celebrate wins
Regular training refreshers
Solid leads to give you a strong start
Soon you'll be an authority on Spectrum's products and services, fielding customer questions and helping them pick out the best packages for their lifestyles.

Keep Moving Forward
Do you think fast on your feet? If you're motivated, you can go far with Spectrum. We appreciate enthusiasm and dedication; you can see it in the fact that nearly all of our Sales Managers started as Representatives themselves. What they learned on the job made them talented leaders and Sales standouts. It also means they understand exactly what you'll need to succeed in this role, so they can guide you until you're ready to take the lead yourself.

Your Neighborhood, Your Open-Air Office
Learn about your community while delivering advanced TV, high-speed Internet and Voice technologies, matching your neighbors with the customized services that best fit their needs and lifestyles. This is an excellent opportunity for someone who enjoys being out of the office and on the move. It's the freedom of self-employment without the risks of running your own business.

How About Those Benefits?
There are so many outstanding benefits to working with Spectrum, like retirement savings, paid time off, child care reimbursement, travel reimbursement, and more.

Here's What You Need to Get Started
The minimum requirements for Outside Sales Representatives are:
Willingness to work flexible hours, including evenings

Valid driver's license, car insurance, a satisfactory driving record, and use of a reliable personal vehicle

Motivation to sell door-to-door in residential areas
Ability to work outdoors in all adverse weather conditions
Engaging interpersonal skills
The health and safety of our employees and candidates is very important to us. Spectrum has adopted virtual mobile recruiting tools that allow us to continue meeting new candidates. We look forward to "virtually" meeting you.


The Spectrum brands (including Spectrum Networks, Spectrum Enterprise and Spectrum Reach) are powered and innovated by Charter Communications. Charter Communications reaffirms its commitment to providing equal opportunities for employment and advancement to qualified employees and applicants. Individuals will be considered for positions for which they meet the minimum qualifications and are able to perform without regard to race, color, gender, age, religion, disability, national origin, veteran status, sexual orientation, gender identity, or any other basis protected by federal, state or local laws.
FCC Unit: 13539
Business Unit: Marketing
SDT250
Apply Now
Apply Later
DISCLAIMERS:
* Must be an active employee at the time of payout. $500 is paid over the first 5 pay periods, unless the employee earns more in commission.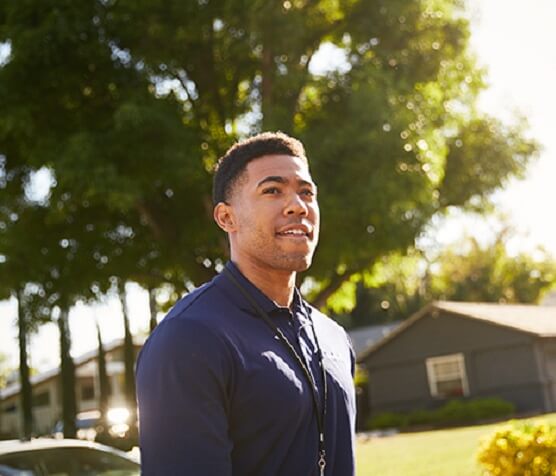 Connect with us
Stay in the loop about everything that's going on at Spectrum. Get information about local openings and hiring events delivered right to your inbox. You can even upload your resume so we can match you with new opportunities.