Inside Plant (ISP) Engineer I
Mililani Town, Hawaii
Spectrum's growth and success in the ever-evolving technological landscape are built on the sophisticated innovations and service reliability our Network Operations groups provide. Our Operating Model focuses on maintaining operational excellence and reliability of Spectrum's network to enhance our customer's experience. The Network Operations environment is based on our Key Laws of Focus which values accuracy, resiliency and response time.
Inside Plant (ISP) operates in the space where cutting-edge technology meets impeccable customer support. As liaisons between hardware and network, ISP working groups handle the concrete and the abstract, maintaining connections at headends, hubs, and network facilities to enable smooth, continuous data flow. As troubleshooting specialists, ISP implements support solutions for internal and external customers with diplomacy and expertise.
Full Time
Job Level: Mid to Senior
Travel: Frequent, Local
Success Profile
What makes you successful in Inside Plant?
Check out our top traits to see if you have the right mix.
Analytical
Problem Solving
Detail Oriented
Flexible
Leadership
Team Player
Job Function
Date posted 01/02/2021
Requisition Number: 269311BR
Location: United States - Hawaii - Mililani
Area of Interest: Information Technology, Inside Plant Facilities - Headend & Hub, Network Operations, Telecom Engineering
Position Type: Full Time
JOB SCOPE
Assist ISP personnel with troubleshooting, support and maintenance of network elements and connections required to support Charter's revenue generating networks. Work to provide enterprise-wide tiered support on converged distribution and access network elements and connections as needed. May provide support for moderate services and other products.
DUTIES AND RESPONSIBILITIES
Responsible for the delivery of high quality off-air, satellite, microwave, and digital transport programming up to the outside plant (point of demarcation from ISP facilities) utilizing, maintaining and installing a variety of optical and electrical interfaces including but not limited to coaxial cable, microwave, fiber optic transmission, CAT 6 to name a few typical technologies. This includes the installation, construction, operation and break-fix remediation, with root cause analysis of all equipment associated with the Headend (HE), Hubs.
Transact HE and facility Technical Quality Assurance (TQA) inspections; Ensure all cabling, equipment installation, power and cooling is in compliance with corporate TQA standards. Implement approved methods of procedure.
Troubleshoot communication architectures, topologies, hardware, software, transmission and signaling links and protocols.
Setup and operate legacy headend equipment including but not limited to signal processors, modulators, demodulators, IRD's and IRT's
Responsible to analog and digital channel level measurement and quality testing along with periodically testing of equipment and quality of signal throughout the network.
Install, maintain, and perform testing and required documentation of emergency alert systems.
Implement and properly document with guidance all required Charter Engineering and FCC mandated PoP testing.
Maintain required logs, records and other documentation in compliance with company and FCC (Federal Communications Commission) technical requirements.
Support and maintain protocol compatibility standards, develops and implements network enhancements.
Work on projects / systems / issues of moderate to medium complexity surrounding network planning, configuration and optimization.
Work on one or more projects as a project team member, occasionally as a project team lead.
Actively and consistently support all efforts to simplify and enhance the customer experience.
Execute network problem resolution and all required HE Proof of Performance Tests as needed. Also perform all daily, weekly, monthly and quarterly testing and logging as outlined by ISP Playbook.
Preforms other duties requested by manager
BASIC / MINIMUM QUALIFICATIONS
Bachelor's degree in Computer Science, Engineering or related field, and/or equivalent work experience.
Minimum four (4) years Headend Technician or electronics / network implementation experience.
Must possess and maintain a valid Driver's License and safe driving record.
ADDITIONAL JOB QUALIFICATIONS
Valid Certifications from the Society of Cable Telecommunication Engineers (SCTE) BTS (Broadband Transport Specialist) & BDS (Broadband Distribution Specialist).
Advanced knowledge of RF and IP technologies, HFC design, as well as optical test equipment (such as OTDR, Optical Spectrum Analyzer, Fiber Light Identifier, Optical Fiber Scope and Optical Power Meter).
Fundamental knowledge of Video Networking, IP and DOCSIS.
Expertise to differentiate between different sizes and colors of wires and to make cable connections in tight spaces by bending, reaching, twisting as well as work with small components and wires to make cable connections.
Capability to safely use weight-bearing equipment (such as ladders) within the maximum limitations of that equipment).
Competency to accurately measure distances, using tapes or other measuring devices and to read general system layouts from blue prints and system maps.
Ability to lift up to 50 lbs.
WORK ENVIRONMENT
Work in a 24x7, fast paced environment; work indoors in confined space, poorly ventilated areas.
Proficiency to walk over all types of terrain in all kinds of weather while carrying tools and equipment, including ladders and fully loaded tool belts
Capable to perform duties from high places (roofs); ability to work while standing 50-70% of the time; work and travel in inclement weather; work performed near power facilities and electricity.
For more information on Spectrum's benefits, please click
here
.
The health and safety of our employees and candidates is very important to us. Spectrum has adopted virtual mobile recruiting tools that allow us to continue meeting new candidates. We look forward to "virtually" meeting you.


The Spectrum brands (including Spectrum Networks, Spectrum Enterprise and Spectrum Reach) are powered and innovated by Charter Communications. Charter Communications reaffirms its commitment to providing equal opportunities for employment and advancement to qualified employees and applicants. Individuals will be considered for positions for which they meet the minimum qualifications and are able to perform without regard to race, color, gender, age, religion, disability, national origin, veteran status, sexual orientation, gender identity, or any other basis protected by federal, state or local laws.
FCC Unit: 13534
Business Unit: Network Operations
EIP320-ISP
Apply Now
Apply Later
Hear from Our Team
I've been in ISP for more than 20 years in varying positions, most recently being promoted to Manager in 2018. The most compelling reasons I like working for Spectrum are the culture and the always evolving technology advancements. We're all exposed to customers and coworkers from diverse educational, military, functional, and technical backgrounds, as well as participating on diverse projects with different specifications and timelines. My job is never boring and I enjoy coming to work every day. I choose to work at Spectrum because they allow me to develop as an employee and to achieve my goals, both personally and professionally. In my time at Spectrum, I've had the opportunity to work with, and for, some of the best and most talented people, who keep me motivated and are always willing to help others succeed.

Vincent, ISP Manager
Trending
THIS IS SPECTRUM

Learn about our 95,000 employees, products and services, and advertising solutions offered to 30 million customers in 41 states.

OPPORTUNITY AND INNOVATION

Find a career in advanced technology here.
Rewards
Health Benefits

Medical, prescription drug, dental, and vision plans available.

Paid Time Off

Paid vacation, sick and personal time, and holidays.

401(k) Retirement Savings

We provide a 100% match for every dollar you contribute, up to 6% of your eligible pay.

Education Assistance

We support continuing education for personal and professional growth.

Career Progression

Advancement is a very real and achievable goal.

Training and Certification

Sponsored courses help enhance your skills.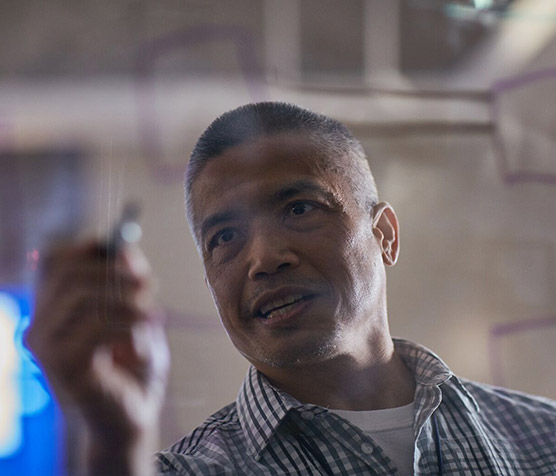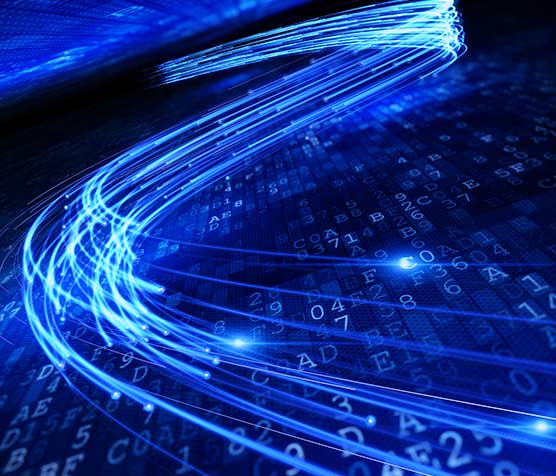 Connect with us
Stay in the loop about everything that's going on at Spectrum. Get information about local openings and hiring events delivered right to your inbox. You can even upload your resume so we can match you with new opportunities.