Senior Producer Digital - Spectrum News Raleigh
Raleigh, North Carolina
Spectrum Networks Producers are passionate about community and connection, which broadcasting brings together in unparalleled ways. When we talk about dedication to the craft, we're talking about engaging viewers with diverse viewpoints and accurate, compelling, high-quality storytelling. We focus on delivering local and regional content to our communities, paying special attention to the stories that matter most to viewers. Flexibility, creativity, and strong editorial judgement are the hallmarks of success in Spectrum Networks. As a Producer, use these qualities to influence and inspire.
Full Time
Job Level: Multilevel Opportunities
Company Perks
Success Profile
What makes a successful Spectrum Networks Producer?
Check out our top traits to see if you have the right mix.
Addtional Traits
Authentic
Collaborative
Local
Curious
Passionate
Community
Hear from Our Team
I have worked for Spectrum for nearly three years, first as a weekend morning News Producer and now as a Special Projects Producer, and I feel like my future with Spectrum Networks is limitless. It's exciting to be involved in new endeavors, and I'm grateful to be a part of it. We're providing customers with dynamic original content, documentaries, and specials tailored to their own communities. Our leaders are a source of inspiration and always open to helping others grow. I appreciate the trust they show in me and the creative liberty they give me. Every day is different and my team is right there with me for the ride.

– Victoria, Special Projects Producer
Spectrum Networks does an amazing job reaching out to people, whether it's delivering stories that matter to our customers on a 24/7 basis or joining community-wide housing and charitable projects. We can do things no other networks can, and I think that makes this a really special place. People can count on us. It's a supportive environment. I know my managers are there for me, willing to work with me and catch me if I need help. They aren't afraid to let me try something new. There are opportunities to learn from the best and chances to put my skills to the test, all with the comfort of knowing I have a strong group next to me. There's nothing to lose and plenty to gain.

– Brogan, Producer
Trending
SPECTRUM PRESENTS

Behind the Scenes at Spectrum Networks

REPORTER'S NOTEBOOK

'In Focus' Delivers Thought-Provoking Content for Spectrum Networks

SPECTRUM PRESENTS

A Day in the Life: Spectrum Sportsnet
Rewards
Career Progression

Advancement is a very real and achievable goal.

401(k) Retirement Savings

We provide a 100% match for every dollar you contribute, up to 6% of your eligible pay.

Health Benefits

Medical, prescription drug, dental, and vision plans available.

Paid Time Off

Paid vacation, sick and personal time, and holidays.

Access Discounted Company Services

You have the chance to use company services at little to no cost.

Education Assistance

We support continuing education for personal and professional growth.
Responsibilities
Date posted 05/18/2020
Requisition Number: 250000BR
Location: United States - North Carolina - Raleigh
Area of Interest: News, Production, TV Programming
Position Type: Full Time
Spectrum Networks is looking for enthusiastic, talented and driven individuals to join the best and brightest in gathering, producing and delivering stories that make a difference within a 24-hour breaking news environment! Our commitment is to engage viewers with relevant, timely news that's important to the local communities we serve.
Who we are:
Spectrum Networks is a series of 27 hyper-local news and 9 regional sports networks owned and operated by Charter Communications, Inc. Spectrum Networks seeks to provide the most essential local news and information, cultivating relevant and thoughtful conversations that foster informed and engaged communities.
The Environment:
Spectrum News is a 24-hour breaking news network which requires employees who are flexible and available to work various shift, including early morning, late evenings, weekends and holidays.
Being on our team means …
You're ready to inspire and be inspired! You're passionate, creative and highly technical, driven to flourish in a competitive, fast-paced environment. You're fiercely accurate, with a desire to leverage your knowledge, skills and abilities to share news stories to viewers in our local communities. You're nimble, having the ability to pivot in an ever-changing workflow. You are a team player with a positive attitude and strong interpersonal skills. You have the ability to multi-task, meet tight deadlines and remain calm under pressure.
What we're looking for:
The Senior Digital Producer is responsible for producing content for assigned Spectrum Networks' digital products, including news and sports channels' websites, mobile apps and social media sites. Assign daily and long term projects while monitoring the quality of the Spectrum Networks digital platforms. Assist in developing strategies for building and maintaining various social media properties.
MAJOR DUTIES AND RESPONSIBILITIES
Manage and prioritize news content under the direction of the Digital Executive Producer
Participate in editorial meetings, providing story ideas as well as suggestions for digital content
Coach and collaborate with reporting staff to take advantage of the presentation of their stories on website and on social media
Copyedit and coach Digital Producers to improve quality of presentation and production articles and social media posts
Regularly review web metrics and adjust content to optimize the display of the site to viewer interests
Take an active role in adapting content effectively for social media and assists in training of news staff in best practices
Interact with followers on various social media platforms and grow the audience
Work collaboratively with the digital management team across the Spectrum Networks footprint on items including Web Development, editorial projects, sales and marketing initiatives, social media and date analysis
Work with producers and assignment editors to aggressively pursue, new, interesting and developing stories and use news judgment to effectively prioritize when and how they are presented across all platforms
Plan and build special site sections and features that highlight coverage, link platforms and encourage user engagement
Engage audiences across sites and platforms utilizing various tools including text and email alerts, push notifications in addition to other tools and services
Eagerly assist with the generation, aggregation, management and utilization of user-generated content
When assigned, work with other departments on initiatives that require content integration
Apply SEO techniques to increase visibility of content
Perform other duties as assigned
Qualifications:
Skills/Abilities and Knowledge
Ability to read, write, speak and understand English
Ability to work well collaboratively an communicate effectively with editorial, technical, creative and administrative personnel
Strong writing and editing skills including knowledge and adherence to AP style
Must be technically savvy and have excellent computer skills and internet search techniques
Knowledge of best practices on professional journalism social media accounts
Working knowledge of HTML, CSS, Photoshop, web scripting, and FTP
Must be able to work on multiple tasks simultaneously and in a deadline driven environment
Strong news judgement and play active role in news gathering
Strong organizational skills
Familiarity with internet publishing workflow, including experience with a content management system, image editing software, video editing tools and social media platforms
Ability to tell engaging stories in the digital space by adding video assets, photos, social, etc.
Familiar with video editing, encoding formats and live streaming
Must be able and willing to work different shifts and be flexible with schedule changes
Education & Experience:
Bachelor's or graduate degree in Journalism, Communications or related field or comparable television work experience
5+ years of Experience in online journalism preferred and/or production writing
Our Culture:
Every employee is an influencer and culture keeper. We expect respectful communication (despite pressure), openness to feedback, an eagerness to learn, and an overall positive attitude! Roles may require the following:
Overtime may be required to meet deadlines
Varying schedule due to, breaking news and/or daily news coverage requirements
Provide 24x7, 365 days per year, on-call support. May entail phone or physical presence at the facility for equipment failure or other disasters. This includes, but is not limited to equipment and power failures, loss of contracted services, storms or severe weather, and schedule conflicts
Participation in an established on-call rotation
The Spectrum brands (including Spectrum Networks, Spectrum Enterprise and Spectrum Reach) are powered and innovated by Charter Communications. Charter Communications reaffirms its commitment to providing equal opportunities for employment and advancement to qualified employees and applicants. Individuals will be considered for positions for which they meet the minimum qualifications and are able to perform without regard to race, color, gender, age, religion, disability, national origin, veteran status, sexual orientation, gender identity, or any other basis protected by federal, state or local laws.
FCC Unit: 13530
Business Unit: Spectrum Networks
NPR355
Apply Now
Apply Later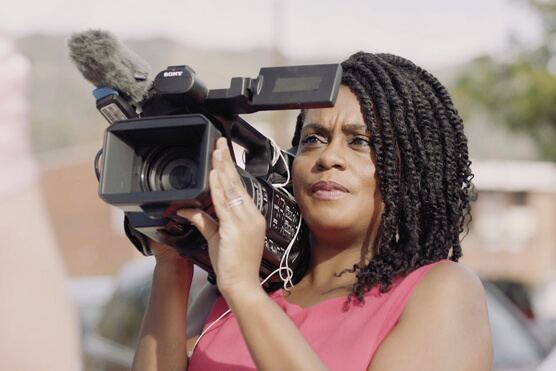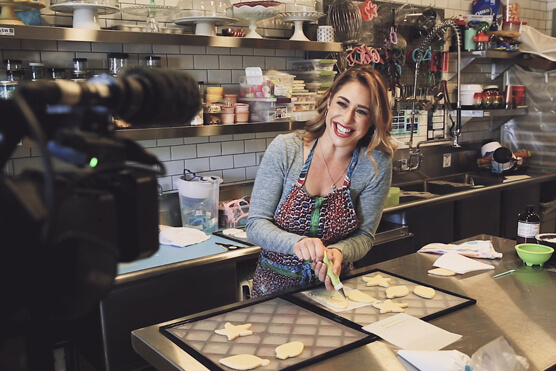 Connect with us
Stay in the loop about everything that's going on at Spectrum. Get information about local openings and hiring events delivered right to your inbox. You can even upload your resume so we can match you with new opportunities.