2021 Summer Intern: Business Intelligence Analyst
St Louis, Missouri
At Spectrum, Corporate Finance is a strong, interconnected network of specialists, including Accounting, Tax, Treasury, Internal Audit, Financial Analysis, and Business Planning. We support the needs of a multibillion-dollar business and provide essential resources to the many thousands of employees who rely on us for our accuracy and efficiency. We anticipate the needs of a growing company and customer base, delivering effective solutions and making a measurable difference. Are you prepared to scale? Get ready to think forward with Spectrum.
Full Time
Job Level: Experienced
Career Progression
Company Perks
Success Profile
What makes you successful in Corporate Finance?
Check out our top traits to see if you have the right mix.
Analytical
Communicator
Leadership
Goal Oriented
Problem Solver
Results-Driven
Hear from Our Team
From the start I could tell there was really strong support from Finance leadership. I've been here for almost five months and not one close has been the same. There are always things that make the work interesting and not repetitive. Everyone on the team is extremely helpful, from my manager and co-workers all the way to the group VP. Brandon, Senior Finance Associate
When I started working three years ago, I noticed right away that there were several opportunities for me to learn and grow within the business! The leadership in our department focuses on giving us the time and resources we need to be successful in our jobs, and consistently provides new ways to help us learn more about Accounts Payable as a whole. With the support of both my co-workers and my management team, I have been able to thrive within my position and feel connected within the Charter community. Nicolle, Sr. Accounts Payable Specialist
I have the benefit of working for a team that consistently invests in and supports its people. As a direct testament to that, all of our Directors and most Managers are the result of internal promotions. I love working for internal audit because it provides a unique exposure to many different people and areas of the company. Whether it is developing audit plans, brainstorming with the team or presenting to Management - I enjoy and grow from what I do and the people who I do it with. Shannon, Senior Director, Internal Audit Services
Trending
THIS IS SPECTRUM

Learn about our 95,000 employees, products and services, and advertising solutions offered to 30 million customers in 41 states.
Rewards
Spectrum wants to help you get more out of life, take care of what you need to outside the office and make things a little easier. We provide:
Work-Life Balance

We strive to keep regular hours and an emphasis on life outside the office

Professional Development

We support continuing education for personal and professional development, including tuition reimbursement and sponsored learning opportunities

Paid Time Off

Paid vacation, sick time, personal days, and holidays

Discounted Services

Access company services at little to no cost, where available

Retirement Savings Plans

100% match for every dollar you contribute, up to 6% of your eligible pay; Retirement Accumulation Plan for roles below Director level

Health Benefits, Life Insurance, and Disability

Health Insurance (Medical, Prescription, Dental and Vision), Basic Life and Accidental Death and Dismemberment (AD&D) Insurance of two times your pay
Responsibilities
Date posted 09/23/2020
Requisition Number: 268046BR
Location: United States - Missouri - St Louis
Area of Interest: Finance and Accounting
Position Type: Intern
At a Glance
You're a motivated rising junior or above with a 3.0 GPA or higher seeking a degree in one of the following areas listed below from an accredited college or university:

Design

Development

Finance and Accounting

Information Technology Services

Software Engineering

Strategic Planning
This is a learning-intensive program designed to give you essential business insights and hands-on experience in your field of choice. It's a full-time, 10-week commitment from June 2, 2021 through August 6, 2021.
Benefits include professional development sessions, networking opportunities, and mentorship.
The Spectrum Internship Experience
You have clear aspirations and are seeking a summer internship program that will help you meet them. Find it at Spectrum, named one of the Top 100 Internship Programs in the United States by WayUp.
Our internships are designed to provide:
Opportunities to gain new skills and elevate the ones you already have, all in a robust and forward-thinking business setting.

First-rate, hands-on experience in the telecommunications industry.

Opportunities to connect you with people who can give you a better understanding of the industry and help you accomplish real goals you can add to your résumé, this includes assigning you a formal mentor and interactions with senior executives.
What you can expect in this role
As a Spectrum Intern, you'll be essential to two teams — your respective department and your Intern peer group. Department and team-focused projects account for about 80% of your schedule. You'll spend the other 20% on professional development sessions and networking activities, including the Kickoff Conference on June 2, webinars, community service, cross-functional project, and final presentations.
Internship responsibilities may include:
The intern will join our ERP Data & Analytics team focused on assisting the organization from a reporting and analytical standpoint. We plan to have them work on wide spectrum of pillars giving them a good perspective of items from supply chain, to procurement, to accounting.
Here's what it takes to get started
Required qualifications
Must be currently enrolled in an accredited College or University completing a Bachelor's Degree or Advanced Degree
Must have at least a 3.0 GPA or greater in current program

Ability to travel locally to Spectrum Intern development events and activities throughout the program

Authorization to work in the U.S. without restrictions or need for future sponsorship
Preferred qualifications
We would be looking for an individual with an MIS/Business Process background. Interest in Business Intelligence would be key as well. If they have experience with SQL, Tableau, or General BI tools that would be great.
The health and safety of our employees and candidates is very important to us. Spectrum has adopted virtual mobile recruiting tools that allow us to continue meeting new candidates. We look forward to "virtually" meeting you.


The Spectrum brands (including Spectrum Networks, Spectrum Enterprise and Spectrum Reach) are powered and innovated by Charter Communications. Charter Communications reaffirms its commitment to providing equal opportunities for employment and advancement to qualified employees and applicants. Individuals will be considered for positions for which they meet the minimum qualifications and are able to perform without regard to race, color, gender, age, religion, disability, national origin, veteran status, sexual orientation, gender identity, or any other basis protected by federal, state or local laws.
FCC Unit: HQ452
Business Unit: Corporate -CCL - CORPL
GGN100
Apply Now
Apply Later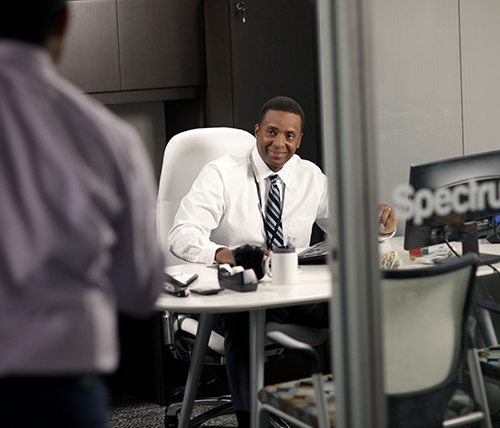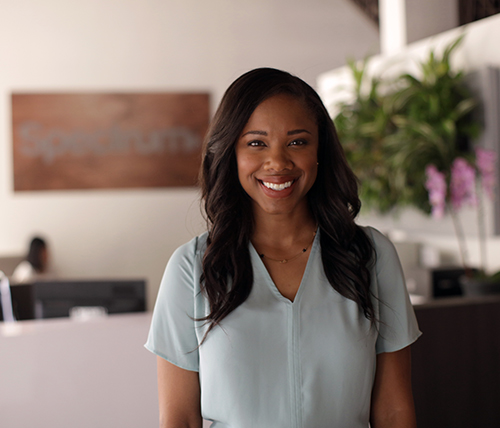 Connect with us
Stay in the loop about everything that's going on at Spectrum. Get information about local openings and hiring events delivered right to your inbox. You can even upload your resume so we can match you with new opportunities.