Manager, Benefits
St Louis, Missouri
Our Human Resources team owns the employee experience at Spectrum. We work as functional teams in Talent Acquisition, Learning Solutions, Leadership Development, Technology, Payroll and more to hire, develop and support top industry talent. As strategic partners to our varied business teams, we build and deliver the relevant programs and resources that help our people excel and achieve success.
Full Time
Job Level: Experienced
Travel: Occasional
Company Perks
Success Profile
What makes you successful in Human Resources?
Check out the top traits we're looking for and see if you have the right mix.
Collaborative
Innovative
Results-Driven
Strategic
Versatile
Problem Solver
Hear from Our Team
What is the best thing about working at Spectrum? The people. Working with my team is my favorite part of my job. They're problem-solvers, they're sharp, and they're ready to push our work to the next level. Being part of a group like that is highly motivating. Kay, Instructional Designer, HR Learning Solutions
One Spectrum value, "Be an expert in your field," encourages me to continue evolving and remain dedicated to my craft. The work is challenging, my team is fantastic, the business plan is futuristic, and it inspires me to contribute. Drew, Manager, Leadership Development
When I was given the opportunity to join HR Technology, I was excited to learn new tools while using the skills and experience from previous roles. It's exciting to work for a company that is spearheading innovative technology advancements and dabbling in the entertainment industry. I'm consistently learning and there's a healthy mix of challenges and fun projects. Katie, Sr Manager, HR Technology
Trending
This Is Spectrum

Learn about our 95,000 employees, products and services, and advertising solutions offered to 30 million customers in 41 states.
Rewards
Spectrum wants to help you get more out of life, take care of what you need to outside the office and make things a little easier. We provide:
Tuition Reimbursement

We support continuing education for personal and professional growth

Retirement Savings/401(k)

100% match for every dollar you contribute, up to 6% of your eligible pay

Health & Welfare

Medical, prescription, dental and vision plans, plus AD&D insurance at two times your pay and assorted life insurance options

Discounted Services

You have the chance to use company services at little to no cost

Paid Time Off

Paid vacation, sick time, personal days, and holidays

Professional Development

Programs and ongoing training to build skills and technical expertise
Responsibilities
Date posted 10/06/2020
Requisition Number: 265724BR
Location: United States - Missouri - St Louis
Area of Interest: Human Resources
Position Type: Full Time
JOB SUMMARY
Develop, implement, administer, and communicate benefit policies, programs, and procedures. Provide guidance, analysis, and training to HR professionals for applicable benefit plans. Survey industry trends. Act as a liaison between the company and third party benefit providers.

MAJOR DUTIES AND RESPONSIBILITIES
Ensure that all benefits programs adhere to current regulations and support the organization's strategic objectives

Ensure legal compliance of benefit programs, plan documents, reporting and disclosure

Help plan, research and design benefit programs to ensure long term financial success of the organization and deliver competitive benefit programs to associates by incorporating latest developments in the field of health, welfare and retirement plan benefits

Support the project management for annual enrollment and vendor implementations

Act as the liaison for HR Communications and Benefits Administration

Perform a consultative role for HRBPs, business leaders and junior benefits team members

Manage Benefits staff to maintain high level of morale, productivity, and provide developmental opportunities

Maintain active relationship and vendor management with all external consultants, insurance providers and outsourcing service partners

Ensure escalated benefit inquiries and complaints are handled fairly and quickly

Monitor current and expected costs and ensure processes are in place for timely payments to external vendors

Measure plan and program performance and prepare reports for leadership

Assist with the facilitation of provider renewals/RFPs in partnership with Procurement, Finance, Legal and external consultants

Assist in the development and maintenance of Leadership Guidelines, Standard Operating Procedures and Policies

Assist in the daily administration of company-wide benefit plans including relocation policy and education and adoption assistance

Work with Payroll and HR Technology teams to resolve any issues and enrollment discrepancies

Ensure that programs and plans are compliant at an operational level. Oversee benefit related government filings

Ensure that new benefits programs and changes to the existing benefits programs are well communicated to employees and HR community

Perform other duties as requested

REQUIRED QUALIFICATIONS
Skills/Abilities and Knowledge
Ability to read, write, speak and understand English
Ability to analyze and interpret data
Ability to communicate orally and in writing in a thoughtful and straightforward manner
Ability to communicate with all levels of management and company personnel
Ability to handle multiple projects and tasks
Ability to maintain confidentiality
Ability to make decisions and solve problems while working under pressure
Ability to manage multiple projects at one time
Ability to prioritize and organize effectively
Ability to show judgment and initiative and to accomplish job duties
Ability to supervise and motivate others
Ability to use personal computer and software applications (i.e. word processing, spreadsheet, etc.)
Knowledge of state and federal laws regarding ERISA , PPACA, HIPAA and FMLA

Education
Bachelor's degree in Business Administration, Human Resources or related field, or equivalent experience
Certified Employee Benefits Specialist 'CEBS' preferred

Related Work Experience Number of Years
Experience in large company employee benefit programs 5+
Management experience 2+

WORKING CONDITIONS
Office environment



The health and safety of our employees and candidates is very important to us. Spectrum has adopted virtual mobile recruiting tools that allow us to continue meeting new candidates. We look forward to "virtually" meeting you.


The Spectrum brands (including Spectrum Networks, Spectrum Enterprise and Spectrum Reach) are powered and innovated by Charter Communications. Charter Communications reaffirms its commitment to providing equal opportunities for employment and advancement to qualified employees and applicants. Individuals will be considered for positions for which they meet the minimum qualifications and are able to perform without regard to race, color, gender, age, religion, disability, national origin, veteran status, sexual orientation, gender identity, or any other basis protected by federal, state or local laws.
FCC Unit: HQ452
Business Unit: Corporate -CCL - CORPL
HBN505-HR
Apply Now
Apply Later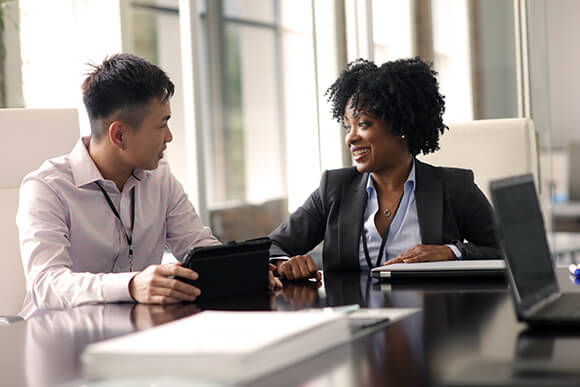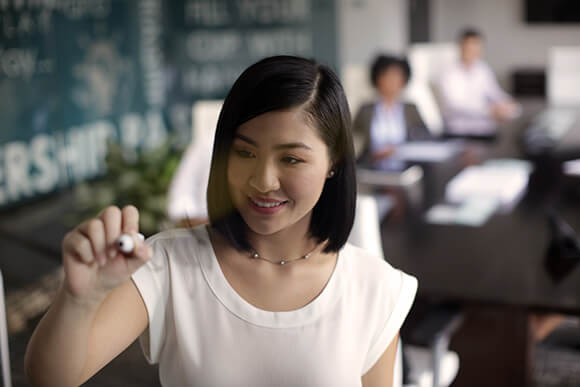 Connect with us
Stay in the loop about everything that's going on at Spectrum. Get information about local openings and hiring events delivered right to your inbox. You can even upload your resume so we can match you with new opportunities.