Meet the Team That Brings Our Products to Life
Millions of Spectrum products – and the packages they arrive in – make their way from the imaginations of the Industrial Design team to customers' homes and offices across the country. Meet the designers who bring the sketches and models to life and learn of the unique role they play within the customer experience.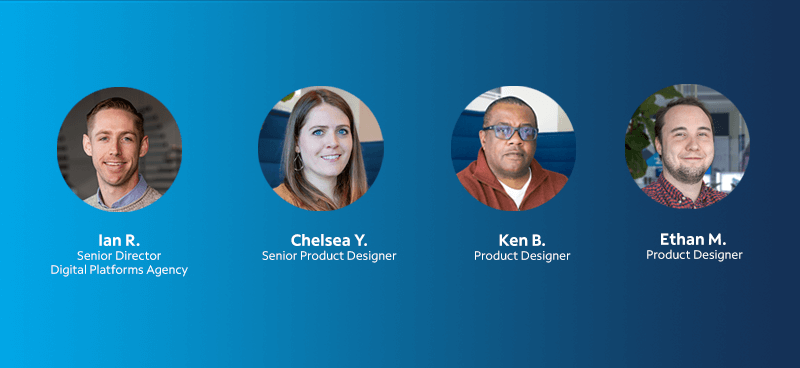 On the top floor of Spectrum Plaza in Denver, a small team of industrial designers reviews 3D models of Spectrum's WiFi 6 router. Plastic and foam models of various Spectrum products are perched on workstations, paper sketches and intricate designs are posted about, and an occasional gentle buzz from a 3D printer lifts through mouse clicks and keyboard taps.
This is the studio and creative space for our Industrial Design team.
Intuitive User Experience
Embedded within the Digital Platforms Agency, this team in partnership with internal partners is responsible for designing Spectrum's customer-facing hardware, including remote controls, set-top boxes, WiFi routers and internet modems. They also design Spectrum's print and packaging materials, along with self-installation kits and instruction materials.
"I like to group the products we work on into two buckets – plastic products and paper products," said Ian Ruppert, Senior Director, Digital Platforms Agency. "Our team primarily focuses on the user experience and designing products that can be manufactured at an industrial scale."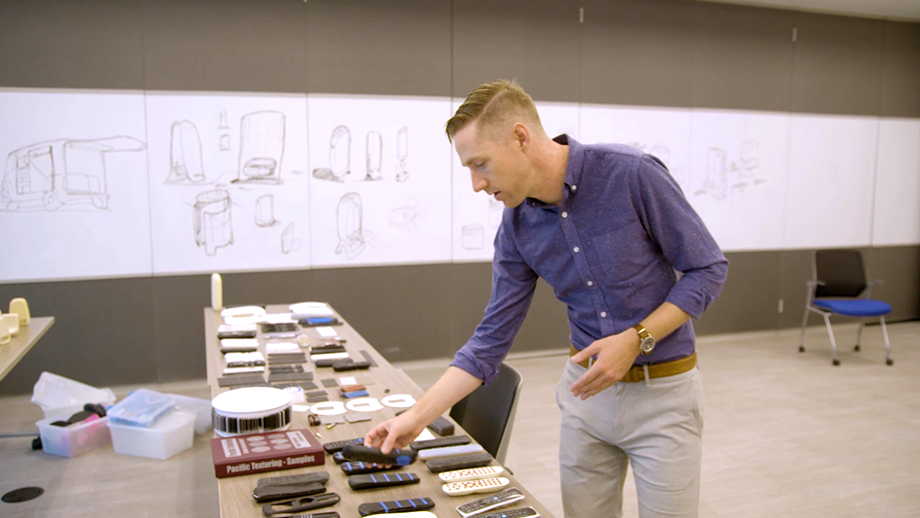 For many, that experience begins when a Spectrum-branded box containing hardware and relevant product instructions arrives on their doorstep.
"Millions of customers rely on our products for their communication and entertainment needs, and I personally feel responsible for ensuring our instructions are clear and their installation is simple," said Ken Burke, the Product Designer responsible for our paper products, which include the Spectrum-branded box, instruction materials and self-installation kits.
Customer-Focused Design
The Industrial Design team considers everything about how Spectrum products look and feel. They conceptualize the product designs and pull inspiration from a variety of sources.
"As industrial designers, we have to be a jack of all trades," said Chelsea Young, Senior Product Designer. "We sketch, prototype and create 3D models. This allows us to find inspiration from all sorts of sources, some of which help us to address a specific need or rethink our design approach. I also look to designers from the modern design era for inspiration."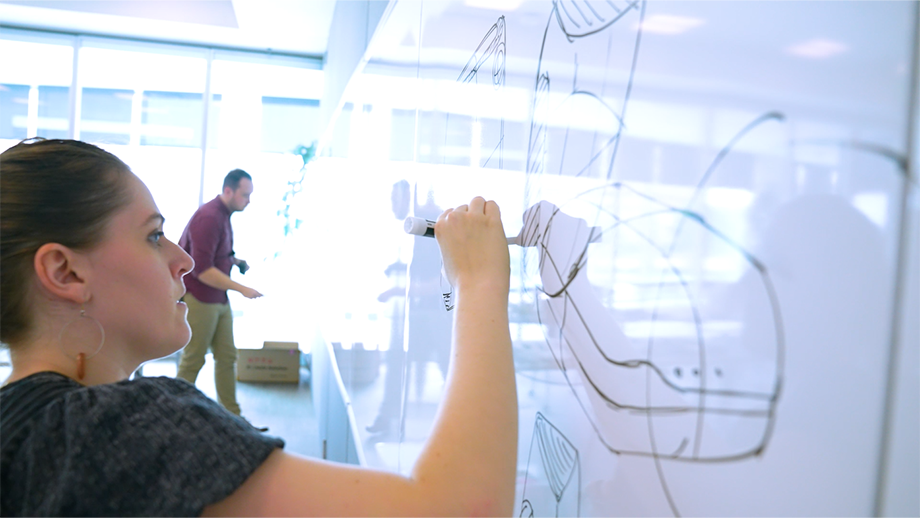 On occasion, the team receives suggestions from customers that result in design enhancements.
"One of the more interesting stories we have involves a customer's grandma who wanted fewer buttons on her remote," said Ethan Miller, Product Designer. "They sent us an idea and their suggestion resulted in a remote cover that is now available to customers who want fewer navigation options."
Chelsea believes design is really the act of communicating and having a deep understanding of whom you're communicating with and their needs. "We design with the customer in mind," she said. "Our team works closely with our internal partners, product owners and engineers to ensure the user experience complements functionality and incorporates customer feedback. We want to have a great product not only for our customers, but for our company and the employees who support the products we design."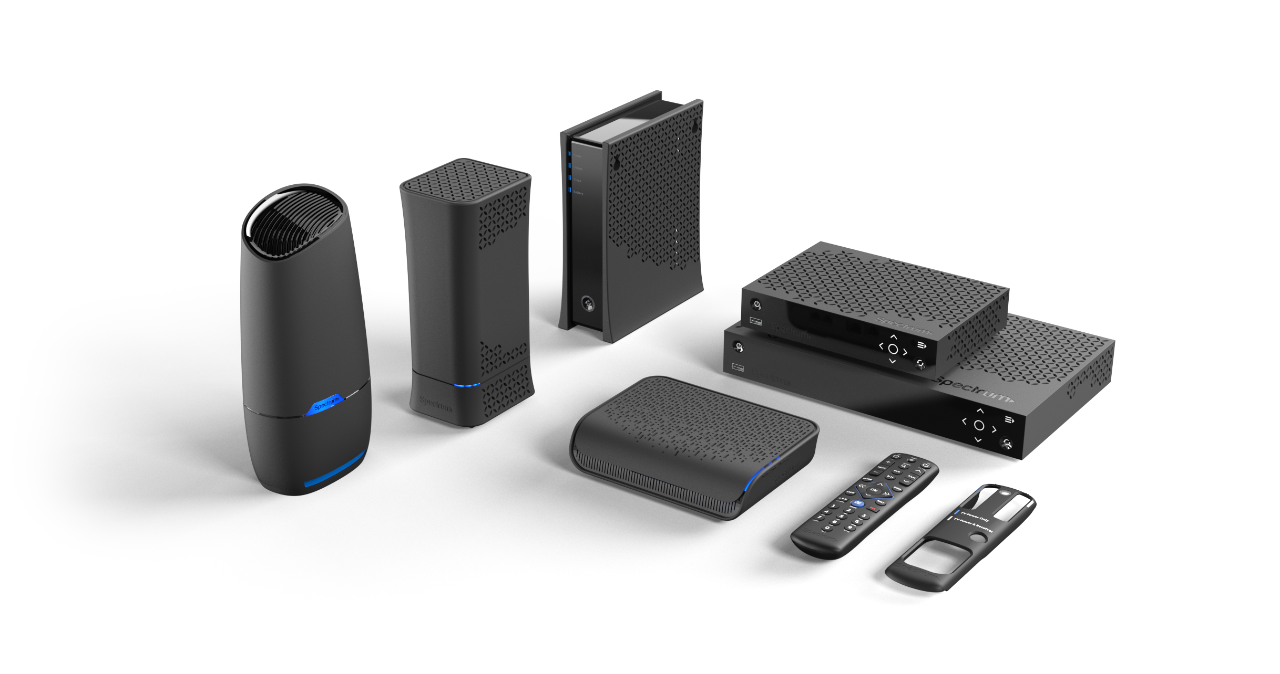 Award Winning Design
The Industrial Design team was the recipient of the 2021 Red Dot Design Award for the WiFi 6 router, which is part of Spectrum's Advanced Home WiFi product.
The Red Dot Award is an international design competition for product design, communication design and design concepts. The qualifying products are assessed by the Red Dot Jury, consisting of 24 international experts. The Red Dot Jury stated, "The Spectrum WiFi 6 Router convincingly combines performance, elegance and innovation with an aesthetic that is nicely attuned to its intended purpose."
In Spectrum's effort to be more carbon neutral, the WiFi 6 router is our "design for reuse" product, which has easily swappable features to extend the life of the router, minimizing refurbishment time and reducing waste from cosmetic failures.
Additionally, the Industrial Design team received two International Design Awards (IDA), which recognize, celebrate and promote legendary design visionaries. These awards also uncover emerging talent in architecture, interior, product, graphic and fashion. These two awards are:
Spectrum Internet/Voice Fiber Modem: Bronze award in Office Equipment/Telecommunications. Designed with a slim profile to fit any environment, our fiber modem device delivers next-generations speed for homes and businesses. To learn more about this award, please see here.
Spectrum Internet/Voice Coax Modem: Silver award in Office Equipment/Telecommunications. Designed for ease of installation and use, our DOCSIS 3.1 eMTA modem supports internet and voice services in one device for home and business customers. Visit here to read more.
Tell us what you think about this story: https://bit.ly/3H99lhS