Let's go
create
Our sights are set on the future. The future of connectivity. The future of mobile. The future of entertainment. We're looking for innovators and trailblazers, like you, to bring this vision to life. Join us—let's go create.
Did you know?
From Spectrum Internet Gig and our path to 10G, to Advanced WiFi and Spectrum Mobile, our fast and secure broadband network powers the future. Our tech teams create, develop, and operate leading connectivity products serving nearly 100 million users and 500 million devices. We connect people to what's next.
We are designers, technicians, engineers, program managers, business analysts, recovery analysts, architects, scientists, artists.
We are the Product & Technology team.
This team rocks!
From Spectrum Internet Gig and our path forward to 10G to Advanced Wi-Fi and Spectrum Mobile, our fast and secure Broadband Network powers the future. We connect people to what's next.
My favorite part about my job is that it's important.
Having awesome tools to create products that are in tons of people's homes… we have amazing 3D printers.
It's a fascinating place to work.
No matter the task, we get it done through teamwork, collaboration, creativity and problem-solving.
Ready? Let's go create.
[Music]
Bring Your Ideas & Be a Creator
From transforming connectivity to reimagining streaming entertainment, anything you want to do in tech, you can at Spectrum. Join our tech teams in Charlotte, Denver, St. Louis and Stamford as we embrace complex challenges and collaborate to deliver the highest quality customer experiences.
VIEW ALL TECH ROLES
Advancing Technology & Evolving Careers
We are creative, disciplined, hard-working, complex-problem solvers. We believe in collaborating to deliver the highest quality customer experiences. Don't just take our word for it. Hear from valued members of our team.
Commercial Sales Manager III
Director, Commercial Products
Sr. Director, Product Management
"My motivation to work here is centered on the people, products, and technology. I truly enjoy collaborating with people cross-functionally to deliver valuable products and technology."

Holly H., Sr. Director, Product Management
Sr. Manager - Voice Products
Director - Voice Products
Sr. Director - Internet Products
"Spectrum allows a diverse set of viewpoints from individuals with different backgrounds and skill sets. I have enjoyed the opportunity to grow my career and build the best products."

Hamish B., Sr. Director - Internet Products
Network Intern
Network Engineer III
Network Operations Manager
"I always wanted to work in telecommunications and with Spectrum being such a large internet service provider, this was my dream job starting out. Spectrum is a great place to grow a career."

Raghu P., Network Operations Manager
Digital Product Spotlight
At Spectrum, you're trusted to be an expert and the human touch behind our digital solutions and user experiences. Take a look behind the scenes at what we're doing.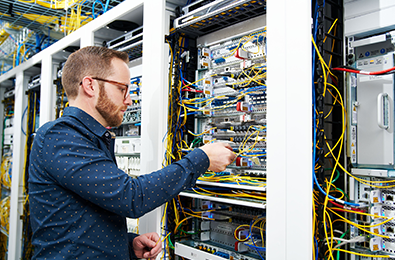 Early-stage Innovation
Our Emerging Technology team enables Spectrum to fully realize its role as a leading connectivity company. Emerging Technology identifies, prototypes and delivers key technology capabilities to enhance our network. Opportunities are here to deliver early-stage innovations in virtual reality, cloud gaming and the Internet of Things.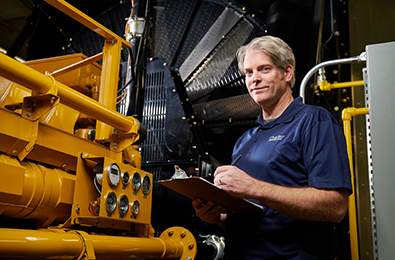 Bring Ideas to Life
Launchpad is our innovation incubator designed to get your ideas off the ground. Each year, two employees are chosen to earn funding for their pilot projects. In previous years, employees have explored digital privacy, connected health care and augmented reality.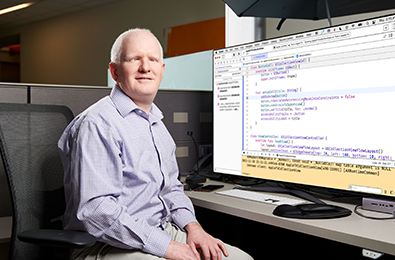 Accessibility for All
Spectrum is committed to being the leading inclusive designer of accessible products to empower and fulfill our customers and employees. We're proud to design universal experiences making our products and services accessible to all.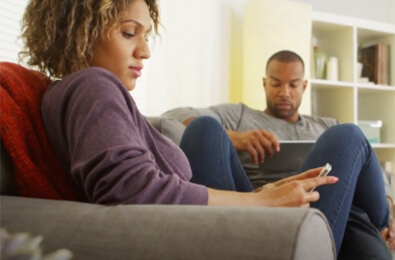 Most Viewed Live TV App
Finding new ways to make our services even better—that's the spirit behind the Spectrum TV app. See how our team is bringing more content to more customers, no matter the device.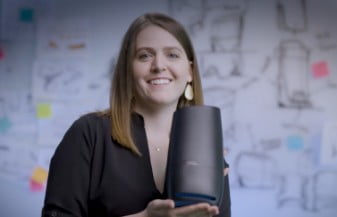 Spectrum Design Team
Connecting Spectrum's technologies to our customers, the Industrial Design Team is a group of passionate creators who design, test and manufacture the products our customers use daily. From remotes to WiFi routers, this team ensures that our products are not only easy and accessible to use, but also optimized for performance.
Connect to more
You know what you want to do. Now, see how we help you do it. Learn about our benefits and company culture and get some tips on how to take the next step in your career.