Feel right at home with Spectrum. At our office in Louisville, Kentucky, success starts with a committed support system. From tight-knit peer networks and fun office extras to all the ways we care for our community, we demonstrate every day how much we care about our employees.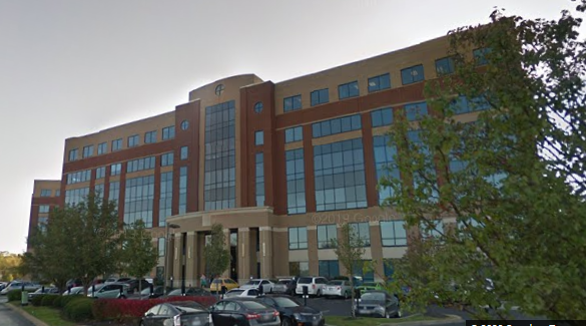 Have a Bite. From celebration cookouts and team potlucks to expansive marketplace choices in the self-serve break rooms, tasty treats are always available. Visit one of the many nearby restaurants to grab a bite to eat. At our Ormsby Park Place location we host a variety of food trucks on a weekly basis to bring tasty treats right to our front door. Every day, find a great way to nourish and revive while connecting with friends and colleagues.


Take a Break. Free coffee is always available for a quick pick-me-up. Break rooms are equipped with food options and charging stations for mobile devices. During warmer months, enjoy picnic tables and several benches in our lovely courtyard. We are also near Tom Sawyer Park and the North East Family YMCA. Louisville's eclectic array of local establishments are a foodie's dream come true.


Develop Healthy Habits. Studies show that just a few minutes of exercise can really boost your mood. Take advantage of our onsite gym at Ormsby Park Place for an energizing way to perk up your day, or visit our tunnel that leads under Hurtbourne Parkway and leads to a paved walking path. It circles a nice little pond where the Canadian geese take their babies after they hatch in the spring. Our Employee Wellness Team promotes a range of programs and activities throughout the year, sponsoring initiatives such as our annual Biggest Loser Challenge, which will get you pumped to make positive changes.


We're Winning Big! The dedicated people of Louisville are getting major recognition with our company's rewards appreciation program. Hundreds of appreciation rewards go to Louisville representatives every quarter for their great work and the meaningful positive interactions they create that shape the customer experience. It's another way we say 'Thank You' for all the excellent work they do.


Caring for Our Community. The amazing Spectrum Loves Louisville Team encourages employees to get involved with the broader Louisville community. We support all kinds of humanitarian efforts, like fundraisers and food drives. In addition, our enthusiastic volunteers have helped Operation Brightside keep area parks and neighborhoods clean for the enjoyment of area residents. Way to go, team!
We're proud of our people, and of all the wonderful things they do to make Spectrum Louisville a great place to work. Apply Today!
We have three regular positions open here:
Spectrum Business Customer Service - Billing
Spectrum Business Customer Service – Video/Internet Repair
Spectrum Customer Service – Internet/Phone Repair
OUR LOCATIONS
Our Ormsby Park Place Representatives support Small and Medium Business Tech Repair and Residential Internet/Voice Repair.


"I love working for Spectrum. I am surrounded by success-driven individuals who really know what it means to be customer focused, all while helping others to meet their professional goals. My colleagues and leadership have really brought out the best in me! Spectrum really makes it easy to make and meet goals, all the while having a great time with amazing people."
– Markisha, Customer Service Representative

"I love that my job challenges me every day in different ways. I come in each day ready to take on the challenge and purpose of helping our customers and other team members. I see my coworkers as family. The leadership team here is always available and willing to help with every situation. The open door policy isn't just on paper and everyone is welcoming and approachable."
– Angela, Customer Service Representative

Location: Louisville Customer Call Center
Louisville Customer Call Center, Ormsby Park Place

10300 Ormsby Park Place, Louisville KY, 40223