Share your skills.
Join our ranks.
Nearly one in ten people at Spectrum have a relationship with the U.S. military. They all bring unique experiences and training to our teams. And with robust programs and partnerships, we're helping transitioning service members, veterans, guard, and reserve members - as well as military spouses - make the most of their civilian careers.
Hear what members of our military community have to say about their Spectrum careers.
At Charter, one of the sources that we go after for a highly skilled workforce is veterans.
Veterans make up approximately 10% of our workforce and we actively recruit veterans to bring them into our workforce and train them to have successful careers here at Charter.
We have a dedicated team of professional recruiters working to help us stay connected to the military community. This year 146 of our frontline recruiters have a tenant military recruiting training. As a veteran, I take pride in helping our training programs. We've helped build skills needed for careers within the telecommunication industry.
I recently completed a 12-week fellowship through hiring our heroes with Charter Communications and accepted a role as a Network Operations Engineer.
Charter's investment in me aided in my success because I had the opportunity to engage with senior leadership ranging from managers to vice presidents of the different verticals within the Net Ops department. I just love seeing how each position plays a pivotal factor in making Charter successful.
When a veteran is leaving their service, the apprenticeship program helps transition the skills that they're using already and bring those to us.
It's exciting to me that Charter is that deeply involved in a program that brings the veterans in and gives them opportunity inside the company.
By partnering with the Department of Labor, we're able to actually give our veterans an additional stipend on top of their pay.
The Veterans BRG has engaged in a lot of activity geared towards helping our veteran community.
We want to make sure that we provide this important resource in our company, in these teammates, opportunities to grow, advance, and network.
They look out for veterans here at this company. You have mentors around and they'll be there to help you with anything they can. Any questions/concerns you may have, it's just great.
At Spectrum, we're proud to employ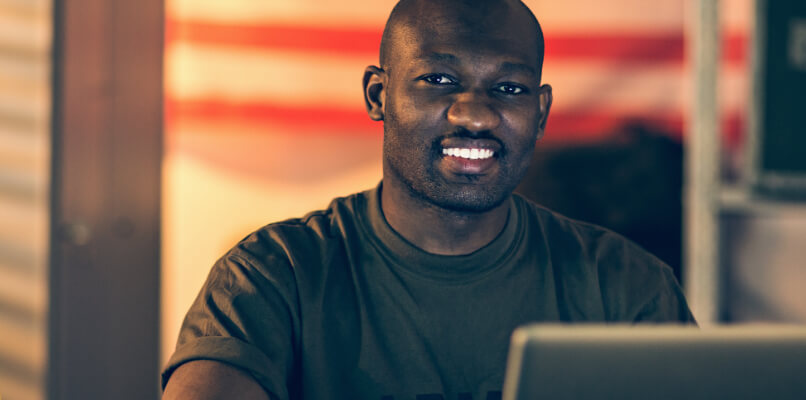 Introduce yourself
Our dedicated Military Recruiting team takes a personalized approach. We offer three ways to engage with our team.
Military Office Hours - Are you currently exploring opportunities and have questions? Book an appointment for a conversation with one of our Military Recruiters.
Video Introduction - Take a minute to record a Video Introduction. This is your chance to tell us about yourself so we can connect you with the right resources based on your interests and experience.
Email Us - Have a general inquiry? Email us at military@charter.com
An award-winning environment

We foster a work culture where veterans can thrive. With a veteran-friendly work environment at Spectrum, we have received awards from Military Friendly, VETS Indexes, and Forbes for our continued commitment to our military team.
Here for you
We know the true strengths military members bring to our team. That's why we're committed to building an environment and programs that help to cultivate meaningful careers within our company.
You built a military career on service. Now, you can continue with opportunities to offer your time and talents to the community.
Wherever you're going, there's a veteran at Spectrum who can help you get there. Connect with a mentor through our Veterans Business Resource Group and meet someone who has your six.
No matter your skill set, you can learn what you need for your role - and keep advancing with new education throughout your career.
Transition into one of these opportunities
We want to meet you
Connect with us at an upcoming event and learn about our latest opportunities.
Our partners
We're proud to partner with organizations who support the military community with services such as transition assistance, career coaching and job readiness.