Let's go
create
Behind every single one of our connections are the experts who make it happen. Alongside a collaborative team, you can help us guarantee a consistent and secure network for over 32 million customers. They're counting on us to never miss a second of what matters most. When you come through for them, your career goes further.
Your skills can be a direct line to new opportunities in Network Operations. See how our talented team is bringing their insights to our nationwide infrastructure.
[Music]
The internet is the backbone that keeps us all connected.
A household will come to a dead stop if it can't connect to the internet. Now consider hospitals, government agencies, universities, businesses.
Today more than ever people need reliable, fast internet.
Network Operations is the team working hard behind the scenes to ensure millions of customers across the country get not only their internet service but also their cable TV and phone services.
We're the people who make the internet work and all the things that use the internet like telephone service and video service and gaming and working from home and schooling from home and that we're the ones who make sure it doesn't break.
When the customer gets home, they expect to have all of their internet-enabled devices around their homes working and this is where we take pride in making sure that we're being proactive, we're watching our network, we're catching everything that we can so that the customer doesn't feel that effect.
What we offer is business-critical to a lot of people. There are folks who can't make a 911 call if we're not doing our jobs or there are folks whose entire business goes down and it might be a very critical business in its nature so it's a very personal experience and it gets people upset, right, I can relate to that.
[Music]
Our network spans across 41 states servicing over 31 million customers. We are constantly positioning our teams and systems so that if there is an issue, we can resolve any concerns quickly.
We have a talented team of experts detecting anomalies and resolving disturbances so we can anticipate and intercept these events before they impact customers.
We come from all different backgrounds and places across the country. We span the gamut from engineers to project managers finance… we're all over the place.
We are relentless in our 24x7 ability to make sure our customers remain satisfied.
That passion and dedication is critical to the success of what we do.
We're giving innovation a new definition.
[Music]
Network Operations
Our teams are helping us deliver on our promise to our customers. See how you can join them.
Discover the paths we've taken
With so many possibilities, there's no one way to shape a career with us. Take a look at how just a few of our people have done it.
Sr. Staff Engineer
Principal Engineer II
Principal Engineer III
"Working at Spectrum has challenged me to be more than just a strong technical leader; but to also be become a stronger overall leader. I have enjoyed the environment here at Spectrum that allows me to continually learn new things for both personal and professional growth opportunities!"

David Graham, Principal Engineer III
Principal Engineer
Director, Technology Services
VP IP Video Operations
"A career is an opportunity to make a difference for others. There may be struggles, but keeping that goal in mind and treating the struggles as learning will only help you shine."

Shashi Shamarao, VP IP Video Operations
Interactive Services Manager
ISP Manager
Director, ISP
"In my 35 years with the company, there have been many successes and just as many challenges. Without the challenges, there would be no growth. Without growth, there would be no advancement. Without advancement, no customers. I embrace the challenges and revel in our successes...I'm proud to be part of team Spectrum."

Irene Alvarez, Director, ISP
Project spotlight
Learn about all the exciting work we're doing across our network.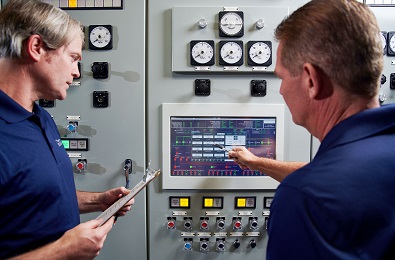 Our ISP Operations team is the front line of Net Ops. ISP works on routers, switches and optical transport to perform essential maintenance and guarantee the reliable service our customers count on. A career in ISP can expose you to everything from critical facility infrastructure to video distribution and beyond.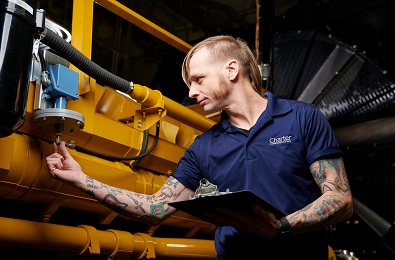 Our nationwide software platforms enable us to curate smart, elegant, and secure solutions for the Spectrum Connected Home. With advanced device fingerprinting, parental controls, video streaming, low-latency gaming, and subscriber security, we deliver a top-notch customer experience to support our customers in both work and play. Our systems' capacity, availability, and performance positions us to support the growing dependence on IoT and the value-added services delivered over high-speed broadband.
Connect to more
You know what you want to do. Now, see how we help you do it. Find out what our company offers its people, plus get some tips about taking the next step.