The sky's the limit in Denver.
With over 5,000 employees, there are plenty of talented teams and brilliant ideas inside our fast-paced Denver campus. This isn't just our tech hub. It's also the largest Spectrum campus in the nation, so you can be sure you'll have the tools and resources to really make an impact. A role here means you can join in our vision to bring people together – along with all the other great opportunities this city has to offer.
Our campus connects us
– to great work and each other
Across five buildings, our Denver location includes modern workspaces and amenities – including a 24/7 fitness center, wellness rooms and an urban market food hall. The campus makes fantastic use of the surrounding area, with outdoor courtyard spaces and the nearby Marjorie Park. Plus, our main Spectrum Plaza Building makes use of green practices and is LEED (Leadership in Energy and Environmental Design) certified. Just southeast of our campus is the Charter Technology & Education Center (CTEC), with more ways to help us develop ideas and build toward our future.
Marjorie T.: So I think most people think of spectrum as just a cable company and cable companies aren't known for being necessarily on The Cutting Edge of Technology, but our data science team is actually using pretty high tech machine learning techniques to predict customer behaviors so that we can improve customer experience.
Najeed A.: In my role as a director of software development I'm responsible for multiple software engineering delivery teams especially on the video line of business we are encouraged and we have multiple initiatives that are constantly going on to innovate so that we can provide new services to our customers.
Salina K.: I'm senior product designer at Spectrum through the agency my role specifically is in new sports and Communications we help deliver products that are either external facing or internal facing. My current APP is the Spectrum news app so that is a mobile application for IOS and Android and the goal of that is to deliver news to our Spectrum customers.
Najeed A.: I started at Spectrum as a Solutions architect the team was great and that's where I learned a lot about technology and then I was offered a position of director of software development. I strongly believe in the opportunities that Spectrum gives me I think growth comes organically as long as you do good work.
Marjorie T.: I started as a senior manager leading a small team and as our data analytics group grew I did get a couple of nice promotions pretty quickly. I feel like Spectrum was very supportive of my growth I've been to leadership training which has been really helpful with going from leading a small team to now leading an almost 40 person organization.
Najeed A.: The reason Spectrum attracted me was because of the people and the technology. The technology is Cutting Edge and the people that I work with are very smart and I get to learn from them.
Marjorie T.: Our team is collaborative and welcoming. We all want to help each other succeed instead of competing with each other and I think because of that it makes people want to stay.
Najeed A.: We like to have fun sometimes we go play ping pong downstairs or go get a coffee or we just hang around and chat I believe in Work Hard Play Hard.
Salina K.: My team specifically is small and mighty; we're actually all female except for one so that feels empowering in the sense that we are agile we're collaborative we're super fun.
Marjorie T:At my team we have a fairly good training program where we are able to hire candidates straight out of college and provide them with the tools that they need to succeed and for someone who's maybe earlier in their career it's a really great place to launch your career and learn very quickly.
Salina K.: I think the benefits of working at Spectrum specifically and at a large scale is your work is not feeling touched by many so that should be exciting if you're a designer especially in product we have the opportunity to use our technology to impact the world.
Denver Teams

Most Trustworthy Companies in America 2023 Newsweek

America's Best Large Employers 2023 Forbes

Best Places to Work 2023 Built In

America's Best-in-State Employers 2022 Forbes

America's Best-in-State Employer 2021 Forbes
Spotlight
Find out about the projects that are transforming what we do.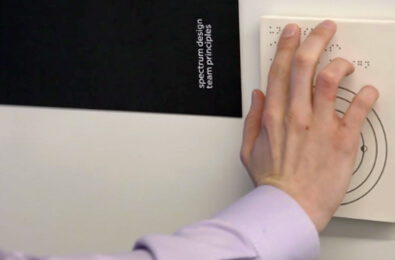 Accessibility Center of Excellence
The teams in our Accessibility Center of Excellence (ACE) are working across all our business units to design and deliver quality experiences for people of all abilities. That means making tech accessible for all people – including customers and employees.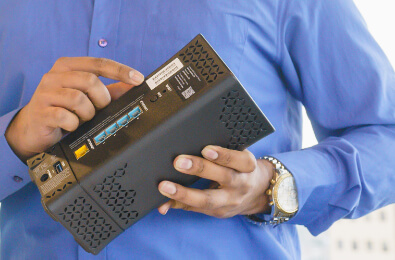 Inventing what's next
We're supporting our ambitious people in bringing their inventions and products to life. That even includes the chance to get backing to patent your idea. Who knows? Maybe one day, your hard work will end up on our Patent Wall.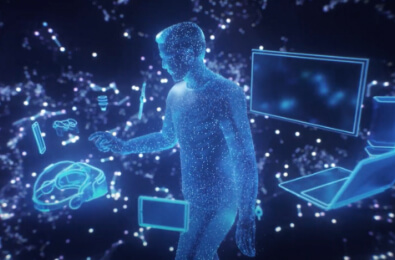 Delivering 10G
Our teams are looking toward the future and focused on our biggest goals. With 10 gigabit symmetrical broadband speeds – better known as 10G™ Internet – we'll offer faster, more reliable connections than ever. And it's the driven people inside our Denver office that are helping to revolutionize our network.
Connect to more
You know what you want to do. Now, see how we help you do it. Find out what our company offers its people, plus get some tips about taking the next step.