The sky's the limit in Denver.
With over 5,000 employees, there are plenty of talented teams and brilliant ideas inside our fast-paced Denver campus. This isn't just our tech hub. It's also the largest Spectrum campus in the nation, so you can be sure you'll have the tools and resources to really make an impact. A role here means you can join in our vision to bring people together – along with all the other great opportunities this city has to offer.
Our campus connects us
– to great work and each other
Across five buildings, our Denver location includes modern workspaces and amenities – including a 24/7 fitness center, wellness rooms and an urban market food hall. The campus makes fantastic use of the surrounding area, with outdoor courtyard spaces and the nearby Marjorie Park. Plus, our main Spectrum Plaza Building makes use of green practices and is LEED (Leadership in Energy and Environmental Design) certified. Just southeast of our campus is the Charter Technology & Education Center (CTEC), with more ways to help us develop ideas and build toward our future.
Oana H.: Denver is a great place for young engineers looking for an opportunity.
Ben H.: Spectrum is hiring like crazy here. We need great talent.
April J.: Denver's one of our largest hubs. Product and strategy is based out of Denver, as well as our engineering.
Leah R.: We have prototypers. We have illustrators. We have UI designers, UX designers. We have accessibility designers. We have content writers. It's a team of very inspiring, very talented, very creative individuals.
Hamish B.: A lot of the products that we work on today include web-based apps, mobile apps, or even in mobile apps on your Roku, Samsung TV, Xbox, etc.
Libby B.: A lot of your startups they might have an audience of a couple of hundred or a couple thousand. People here have the opportunity to influence and work on a product that millions of people will use, which is pretty cool.
Jose E.: Giving an engineer that freedom to be able to create something new, frankly, is the coolest thing there is to me.
John C.: I have a young family and Denver offers a ton of activities.
April J.: You can ski. You can ride your bike. It's beautiful all year round. There's great restaurant.
Hamish B.: We get to come to work every day, work with great high-performing teams and build top of the line products and services.
Leah R.: We've come a long way in the company. It just tells you that they care about you. They take care of you here. They want you to be the best person you can be.
Ben H.: For someone who geeks out about technology, you've got a place to fill any kind of technology desire that you want working at Spectrum.
Denver Teams

Most Trustworthy Companies in America 2023 Newsweek

America's Best Large Employers 2023 Forbes

Best Places to Work 2023 Built In

America's Best-in-State Employers 2022 Forbes

America's Best-in-State Employer 2021 Forbes
Spotlight
Find out about the projects that are transforming what we do.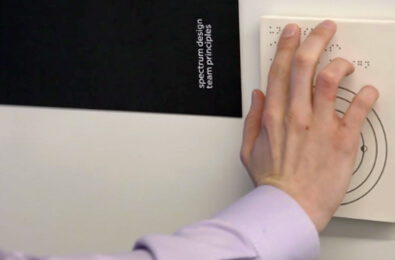 Accessibility Center of Excellence
The teams in our Accessibility Center of Excellence (ACE) are working across all our business units to design and deliver quality experiences for people of all abilities. That means making tech accessible for all people – including customers and employees.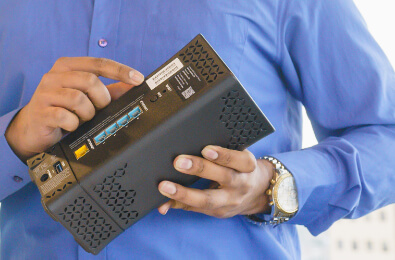 Inventing what's next
We're supporting our ambitious people in bringing their inventions and products to life. That even includes the chance to get backing to patent your idea. Who knows? Maybe one day, your hard work will end up on our Patent Wall.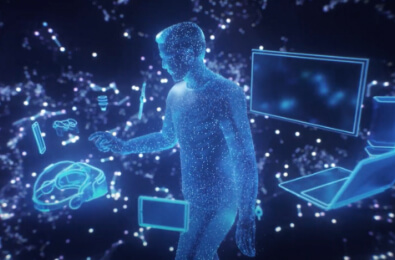 Delivering 10G
Our teams are looking toward the future and focused on our biggest goals. With 10 gigabit symmetrical broadband speeds – better known as 10G™ Internet – we'll offer faster, more reliable connections than ever. And it's the driven people inside our Denver office that are helping to revolutionize our network.
Connect to more
You know what you want to do. Now, see how we help you do it. Find out what our company offers its people, plus get some tips about taking the next step.