Destined for Denver
Join our Spectrum technology epicenter where sky-high innovation and a think forward attitude power our mission to connect and entertain as a national leader in TV, Internet, Voice and Mobile. The Denver campus is the largest for Charter with 5,200 employees as well as the largest Charter market.
Choose Denver, Choose Adventure
With more than 300 days of sunshine a year, seven professional sports teams, a thriving downtown and the Rocky Mountains just a half hour away, Denver offers a little bit of everything for everyone.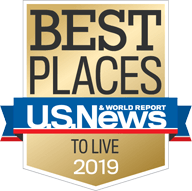 Denver is ranked the #2 Best Places to Live for 2019 by U.S. News & World Report
Tech Hub
Denver is among the Top 10 most-tech-concentrated markets with a tech talent labor pool that makes up 6.5% of its total employment (2.8% above the national average).
Mile High Majesty
At 5,280 feet above sea level, Denver is known as "The Mile High City." There are 200 mountain peaks visible from Denver with more than 30 that soar to 14,000 feet and above.
Arts Galore
Art, food and a culture-rich scene provide options in Denver for everyone. Denver collects more for the arts on a per capita basis than any other city in the US.
The Great Outdoors
With more than 29,000 acres of skiable terrain, 85 miles of bike paths and 90 golf courses, it's no wonder that Denver is consistently ranked one of the fittest cities in the US.
Top Education
Denver has one of the nation's most educated workforces, ranking second among the 50 states for percentage of residents (45.8%) with a bachelor's degree or higher.
Desirable Location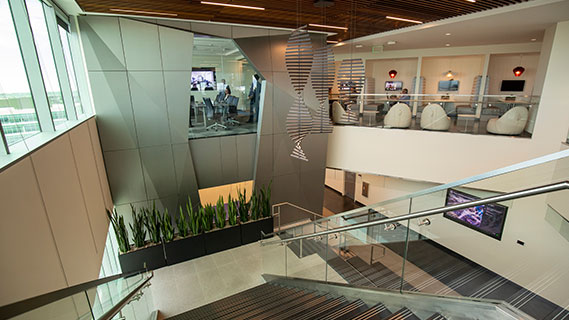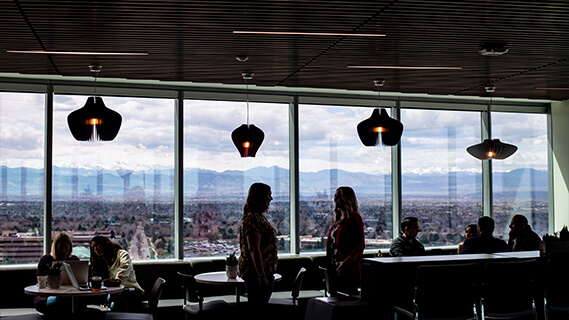 Our main Spectrum Denver campus is walkable from the RTD Light Rail, located just south of the Denver Tech Center, in Greenwood Village, CO. Employees are spread out between 5 office buildings with the Spectrum Plaza building the main focal point. Spectrum Plaza offers mountain views and a modern space for collaboration and innovation. Outside of Spectrum Plaza there is a large courtyard with water features, tables to eat and music to relax. Our Charter Technology and Engineering Center (CTEC) is just a short distance southeast of our Spectrum Denver main campus.
Accessibility Center of Excellence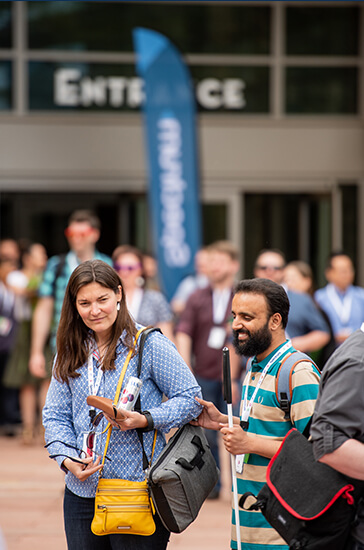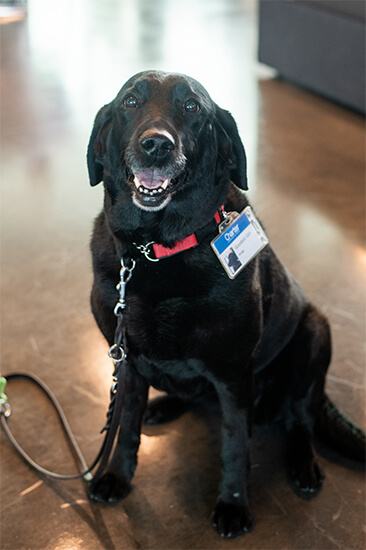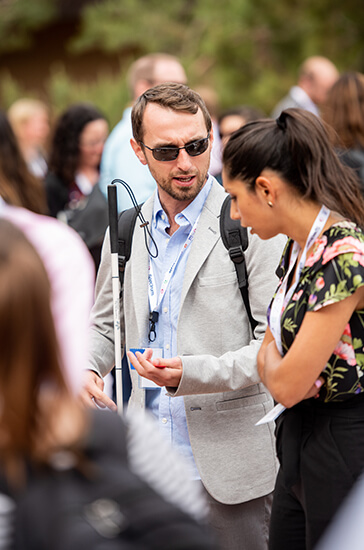 Located here in Denver, the Accessibility Center of Excellence (ACE) works across all Spectrum business units to design universal experiences that connect our customers to our products. By designing products and services that are accessible to all, we create empowering and inclusive experiences for all of our employees and the communities we serve.