Take the lead in
growing our network.
This is your chance to represent us within your community, helping potential customers connect to what matters most. With opportunities in Retail, Small Business, Ad Sales, Enterprise Sales and more, there's plenty of room to share your passion for bringing people together - and get rewarded with commission and new opportunities to advance.
A Sales role is an opportunity to build essential relationships that let you take your future in your own hands. Watch how some of the people on our team have done just that.
We're one of the fastest-growing telecom companies in the nation.
It's hard not to be reminded as you walk through the building that you work for a billion-dollar company that's invested in their network, has good products and that gives us salespeople a competitive advantage.
Great environment to work for… everybody's upbeat. People are willing to help. It's a big family.
Feels like everybody is sort of invested in each other's success.
And you have the camaraderie.
They give you all the tools to be successful and you take those tools and make something out of it.
It is something new every day.
And if you're ready to have a reputable company with a great brand stand behind you…
This is a place to be.
Sales Teams
See where your drive can take you when you start connecting customers to exactly what they need.
VIEW ALL SALES ROLES
Discover the paths we've taken
With so many possibilities, there's no one way to shape a career with us. Take a look at how just a few of our people have done it.
Business Account Executive
Sales Manager
Sales Director
"The opportunities for growth at Spectrum are amazing. I've worked alongside some fantastic individuals that have contributed greatly to my development and are still a big part of it."

Aime G., Sales Director
Account Executive
Account Manager
Manager Community Solutions Sales
"I've had the privilege of being in many roles over the last 20 years. Spectrum provides the resources and tools you need to succeed no matter the career path you want to take."

Scot K., Manager Community Solutions Sales
Sales Assistance
Director of Inventory
VP of Client Success
"I'm so thankful that I work for a company that constantly allows me to grow and get better and challenges me to think about how to plan for the future more effectively. "

Niccole O., VP of Client Success
Project spotlight
Join us in finding new, innovative solutions that create value for our customers. See some of the ways we have done just that.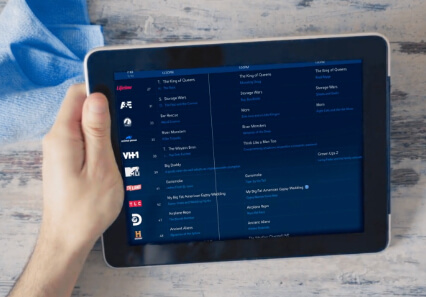 Multiscreen
We're giving Spectrum Reach customers a boost, reaching a bigger audience across screens of every size. See how Multiscreen allows us to do more for our business clients.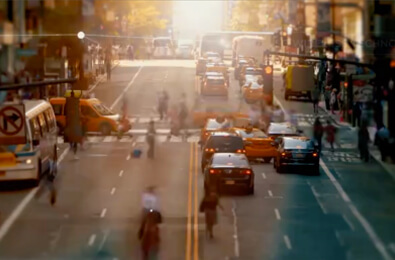 Smart Cities
The future of our nation's cities is here. Find out how Spectrum Enterprise is delivering the infrastructure upgrades to benefit economic development, transportation, public safety and more.
Learn More

about Spectrum Enterprise
Connect to more
You know what you want to do. Now, see how we help you do it. Learn about our benefits and company culture and get some tips on how to take the next step in your career.