Introduce yourself
We'd love to get to know you better; take a minute to record a video introduction. This is your chance to tell us about yourself so that we can connect you with the right resources based on your interests and experience.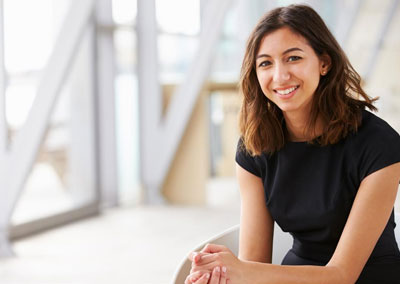 An Inclusive Organization
At Spectrum, we're proud champions of all of our employees and the work that they do. And our industry is taking notice, too. In 2015 we were named one of the Top Companies for People of Color by the National Association for Multi-Ethnicity in Communications (NAMIC). We're also one of Women in Cable Telecommunications' (WICT) Leading Employers.
Our commitment doesn't stop there. Check out the ways we're making a difference for all of our employees.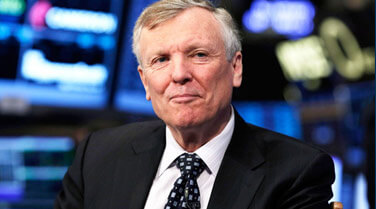 "Spectrum strives to reflect the great diversity of the communities we serve in all our business practices as a key component of our continued success."

Tom Rutledge, Chairman and Chief Executive Officer
Three Key Areas of Focus: Workplace, Marketplace & Workforce
From recruitment and hiring, education and training, to multicultural marketing, community outreach and supplier diversity, we demonstrate our commitment to fostering and inclusive culture that embraces diversity.
Workplace: Work Environment, Education & Training Communication, Diversity and Inclusion Councils, Employee Networks
Marketplace: Philanthropy & Outreach, Marketing, Supplier Diversity, Content & Programming
Workforce: Talent Acquisition, Marketing, Professional Development, Industry Partners, Mentoring Talent Planning, Performance Feedback, HR Policies & Procedures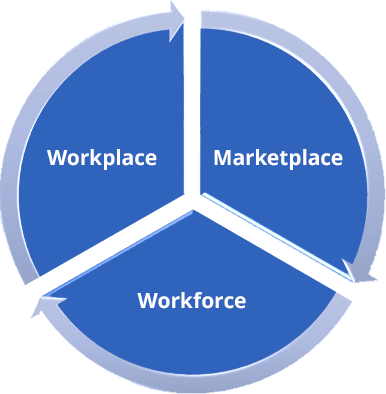 Governance
Diversity and Inclusion are central to our corporate values and essential to our vision, strategy and continued success. Spectrum has a longstanding history of commitment to diversity and inclusion that is reflected in both external recognition and internal efforts such as Employee Networks, Diversity Councils, and Mentoring.
Equal opportunity statement
Spectrum reaffirms its commitment to providing equal opportunities for employment and advancement to qualified employees and applicants. Individuals will be considered for positions for which they meet the minimum qualifications and are able to perform without regard to race, color, gender, age, religion, disability, national origin, veteran status, sexual orientation, gender identity, current unemployment status, or any other basis protected by federal, state or local laws.
Employee Networks
Spectrum offers nine different types of Employee Networks, dispersed over 50 chapters across the country. They are formed around a common dimension of diversity, interests and/or experiences.
These networks have goals and objectives that align with Spectrum's goals and strategies (such as giving back to communities and looking for opportunities for business growth and development). They also provide professional and personal development opportunities for employees and increase employee engagement.
Asian Pacific Island Collective (APIC)
Black Business Employee Network (BBEN)
HOLA
OUT
The Women's Initiative
VetNet
Aspiring Leaders Network
Caregivers
ABLE
Recruitment & Hiring
To compete in today's marketplace, we must attract, recruit, select, develop and retain the best talent from among the broadest range of people, backgrounds, and perspectives. Spectrum continues to build an inclusive workplace and a corporate culture that draws on the strength of our diversity. Spectrum partners with many diverse organizations that help attract a diverse base and communicate the myriad of career opportunities available.

Retention & Development
Spectrum offers several opportunities designed to develop its variety of employees. They include WICT's Rising Leaders, Betsy Magness Leadership Institute and its Executive Development Series. In addition, staff can attend NAMIC's Leadership Seminars and its Executive Leadership Development Program. These external programs also help grow Spectrum diverse leadership talent base.
Internally, Spectrum has a developmental program called Step Forward for rising women leaders as well as several diversity training courses that are offered virtually for both managers and non-managers.
Supplier Diversity
Spectrum products and services are powered by the company, Charter Communications. Charter Communications sees the importance of working with diverse suppliers and considers using by businesses owned by minority, women, veteran, service-disabled veteran, LGBT, disabled persons and/or economically disadvantaged small business whenever possible. The company's diverse spend is measured and communicated regularly to company leaders. Diverse suppliers can register with Charter's Supplier Diversity program by emailing supplierdiversity@charter.com
Strategic Partnerships
As a Spectrum employee, you can take advantage of our corporate partnerships that provide professional development opportunities.
National Association for Multi-Ethnicity in Communications

Educates, advocates, and empowers for multi-ethnic diversity in the industry

Women in Cable Telecommunications

Develops women leaders through proven leadership programs and services

National Association of Black Accountants, INC.

Promoting black and minority business professionals

Ascend Pan-Asian business professional organization

Preparing and developing Asian professionals

Hispanic Alliance for Corporate Responsibility

Promoting the advancement and the inclusion of Hispanics in corporate America

Getting Hired

Careers & community for talented people with disabilities

Emma L. Bowen Foundation

Four-year program that prepares multicultural interns for the workforce and provides scholarships

T. Howard Foundation

Promotes diversity in the media industry by creating internship opportunities with media and entertainment companies

Human Rights Campaign

Advocating and promoting LGBT equality
Awards and Recognition
Spectrum has been named as a Top Company for People of Color by the National Association for Multi-Ethnicity in Communications (NAMIC), consistently ranks as one of the leading companies for women by Women in Cable Telecommunications (WICT), and just a short time ago the company was also honored as the Diversity Champion by the Walter Kaitz Foundation, an organization who prides itself on being cable's diversity advocate and of which Spectrum's Chairman and CEO sits on its board.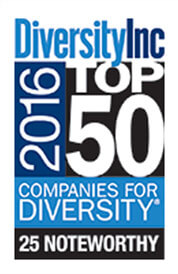 Perfect Score 4 years in a row

Human Rights Campaign (LGBT EQUALITY) - Corporate Equality Index

Noteworthy Company for Diversity

Diversity Inc.

Corporate Social Responsibility Award

Chinese American Planning Council

Top Companies for People of Color

National association for multi-ethnicity in communications (NAMIC) in 2015

Leading Employer

Women in Cable Telecommunications (WICT)

Diversity Champion

Honored by the Walter Kaitz Foundation